---
IGSL has 1,285 alumni serving in 43 countries, mostly in the 10/40 window. Ninety-seven percent (97%) of our graduates remain in full-time ministry.
| | | | | |
| --- | --- | --- | --- | --- |
| Afghanistan | FSM-Micronesia | Kazakhstan | Pakistan | Thailand |
| Australia | Fiji | Kuwait | Philippines | Tonga |
| Bangladesh | Germany | Kyrgyzstan | Romania | Turkey |
| Bhutan | Ghana | Laos | Russia | Ukraine |
| Burundi | Hong Kong | Malaysia | Sierra Leone | USA |
| Cambodia | India | Myanmar | Singapore | Vanuatu |
| Canada | Indonesia | Nepal | South Korea | Vietnam |
| China | Israel | New Zealand | Sri Lanka | |
| Denmark | Japan | Nigeria | Taiwan | |
Leaders of

Transformation
Find out how IGSL alumni are making an impact in key sectors of society.
---
SERVICE THAT MAKES A DIFFERENCE
Manila, July 11, 2019. Lieutenant Colonel John Paul Baldomar, an IGSL graduate of the MA in Transformational Leadership program in 2014, has been qualified as one of the 18 finalists in this year's Metrobank Foundation Outstanding Filipinos, a career-service award that recognizes exemplary Filipino teachers, soldiers, and police officers who are "active agent(s) of positive change and influence in their communities." Continue Reading


---
BIYAHE: JOURNEY TO REDEMPTION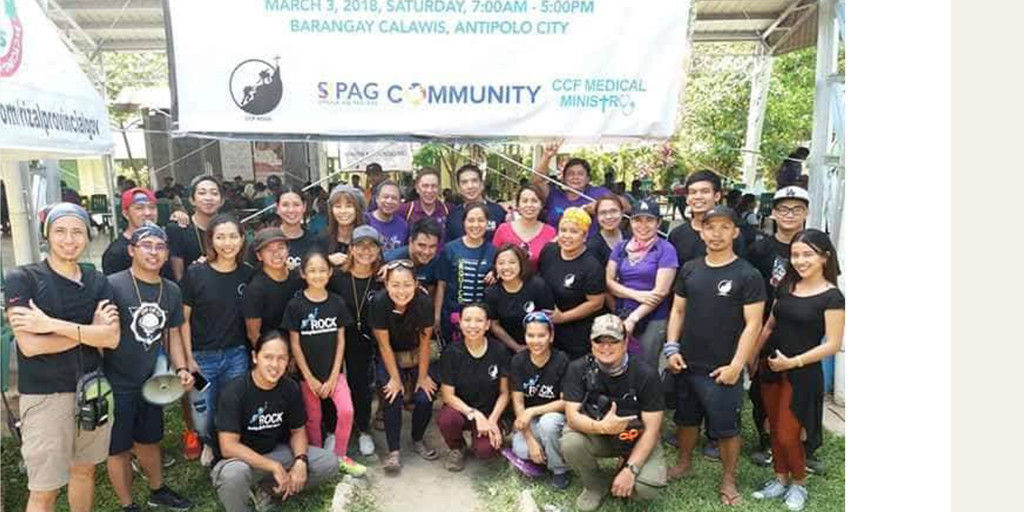 In 2013, Pastor Danny Urquico was put in charge of the entire Christ's Commission Fellowship (CCF) East Hub, a growing group of 15 churches all over eastern Metro Manila and Rizal province. A decade before that, he started the BInigyang laYA ni HEsus (BIYAHE) Jail Ministry, followed in 2007 by the Gabay sa Landas (GALA) Foundation, a shelter for street kids and children of the BIYAHE inmates. He and his wife, Dawn, also lead short immersion trips to a community of Dumagat Aetas in the Sierra Madre. Read more
---
HOUSEHOLD OF FAITH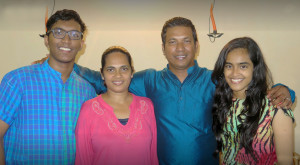 Back in 2007, the Rev. Sarath de Silva found himself in a crisis. His duties as full-time faculty at the Colombo Theological Seminary (CTS) in Colombo, Sri Lanka took up most of his weekdays. On weekends, he went to rural areas for ministry. Thus, his two young children, Ezekiel and Sarah, were growing up missing their dad. And he could not take care of his sickly wife, Chanee, because he was often in the mission field. Sarath needed time off from ministry work to attend to his family. Read more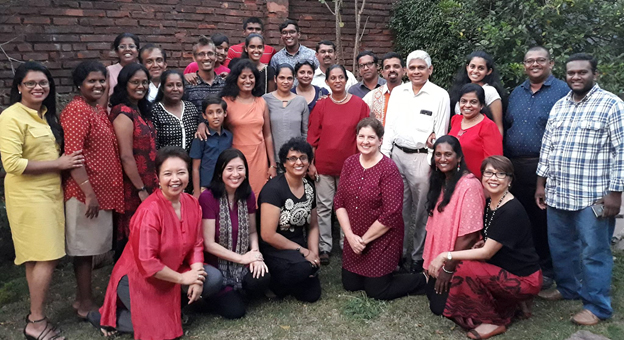 ---
February 22 found Leah Darwin, Cynthia Roxas, Gerri Miller and myself winging our way to Sri Lanka. For all four of us, it was our first time in this beautiful country. The purpose of our trip was to launch the PIM Extension program in Sri Lanka, but first, we spent a delightful evening with our IGSL graduates at the headquarters of Sri Lanka Campus Crusade for Christ.  Read more
---
 

REACHING OUT TO PASTORS' WIVES IN ASIA



Graduates of the Partners in Ministry certificate program are ministering to other pastors' wives in their home province or country. Through the Partners in Ministry Extension (PIMEx) certificate program, PIM graduates multiply their life and learning in the lives of fellow pastors' wives in the remote areas of Asia.
"We believe they are key to reaching the world for Christ because every pastor's wife represents a local church pastor's family, which reaches out to their community. And if communities are won for christ, a whole country can be reached for Jesus." – Leah Darwin (Director, Partners in Ministry Extension)
---
---
BE A TRANSFORMATIVE LEADER



Do any of our alumni stories resonate with God's vision for your life? Invest in an IGSL training and leverage your influence for kingdom impact through:
life-changing and relevant programs
personal mentoring from faculty
field-based leadership experiences, and a
vibrant multicultural learning community.
Expand and deepen your influence for God's glory!
Visit the Application Process page today or send an email to admissions@igsl.asia. You may also call (+632) 454-4546 to 49 local 123.
Interested in partnering with IGSL? Email us at info@igsl.asia or call (+632) 454-4546 to 49 local 119.
S H A R E