---
In April of this year, six student-led groups from IGSL were sent to Tandang Sora, Parañaque, Bulacan, Zambales, La Union, and the Philippine Marines.
Read the following amazing story shared by one of the members of the Tandang Sora team.
_______________________________________
Children Leading Other Children to Christ
by Jefrinces Carlos (Shared with permission)
This is no ordinary witnessing experience.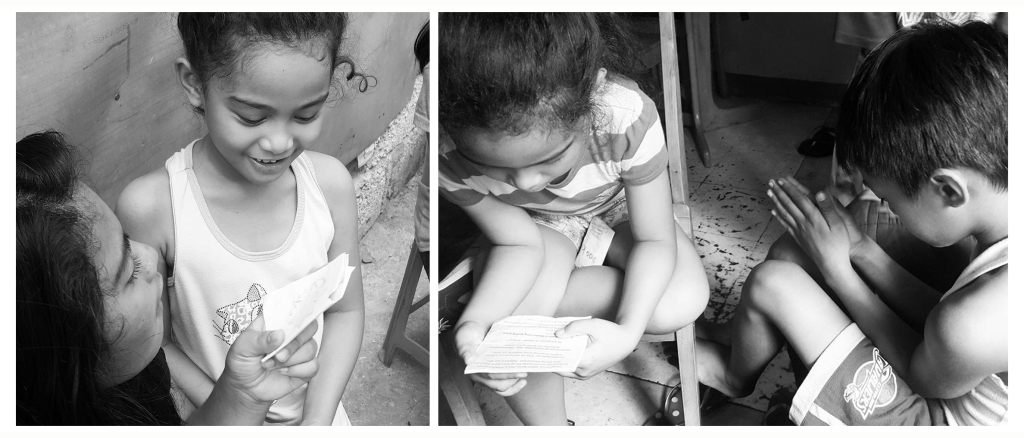 Two weeks ago, an 8-year old girl named "Budang" received Christ as her personal Lord and Savior through the wordless book* that Alexis made. Alexis is one of the kids with whom I shared the gospel and taught to use the wordless book as a way to share the gospel. The next day, Budang made her own wordless book and shared the Good News with James, who also prayed the sinner's prayer.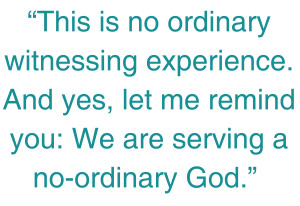 Many kids, 6-13 years old, from the Gloria V Subdivision and Minex Compound did the same thing. They were trained in the morning and did community outreach in the afternoon to share the gospel through their "own" evangelism material. I am sharing this story to inspire Christians who think evangelism is only for "other" Christians. I want to challenge Christians that we can indeed do much if we are willing to be used by God, whether one is an 8-year old child or an 80-year old grandparent. Budang has created two more generations of believers under her. She's my 2nd-generation disciple. The training-outreach activity just happened recently on April 23 and ended on April 28.
This is no ordinary witnessing experience. And yes, let me remind you: We are serving a no-ordinary God.
*The wordless book contains five simple pictures, one on each page, that help explain the gospel to children.
S H A R E