---
Genesis 20
By Prof. Huy Merritt, IGSL Faculty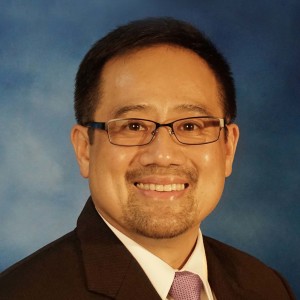 We've been doing a series on God-dependent faith and this morning I want to talk about the lack of God-dependent faith. I want to tell you a story that has self-dependence, death threats, and manipulation. Then let us see what we can learn from this story.
If I were to ask you to think of someone in the Old Testament who has great faith, who would come to mind first? About 93.75% of you said Abraham, right? Well, Abraham was a great man of faith. He trusted God, he was willing to sacrifice his own son Isaac, and it was credited to him as righteousness according to Paul in the book of Romans. But even though he was a man of great faith, there were times and moments just like in Genesis 20 that he didn't trust his God.
Watch video

Watch The (Lack of) God-Dependent Faith on youtube.
Looking back in Genesis 12, God promised to bless Abraham and make him a great nation. He was about 75 years old then. In Genesis 17, God told Abraham that after a year He's going to give him a son. He was 99 years old by that time.
Now we live in a society where it's hard for us to wait for 5 minutes at our favorite fast food restaurant. Can you imagine waiting for 24 years? Abraham was actually a hundred and twenty-four years old before the promise was fulfilled.
Three chapters later in Genesis 20, Abraham deceives Abimelech. He took matters into his own hands and decided to help God out, so he lied to Abimelech. Now let me ask you this. Have you ever gotten tired of waiting on God that you've decided to help God out? Have you ever run ahead of God instead of waiting patiently for His answer?
In my own experience, I've decided to help God out to provide for my family. I started investing in stocks, and thought that by doing that I can leave my job a lot sooner and go into full time ministry. When we are waiting on God and he doesn't seem to be answering us, what we are really doing is taking matters into our own hands. This shows a lack of God-dependent faith.
When we don't trust God and do things our way, we can become more of a curse to those around us instead of a blessing. I became a curse to my family instead of a blessing. Abraham became a curse to Abimelech instead of being a blessing; he was supposed to be a blessing to all nations. Yet, God extended His grace to Abraham and Abimelech. And He extends His grace and mercy to us even when we don't fully trust Him.
Reflection:
Is there some area in your life right now where you are taking matters into your own hands, helping God out instead of trusting Him?
Is there someone, something or some situation that you are trying to manipulate for your own advantage?
What areas are you running ahead of God instead of trusting Him and waiting patiently for His answers?
Are you disobeying God in some area and the people around you, friends, family, co-workers are suffering the consequences because of that disobedience?
S H A R E