---
Proverbs 3:1-12
By Prof. Andrew Heyd, IGSL Faculty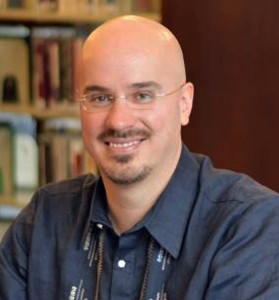 We're going to look at God-dependence from an Old Testament perspective, specifically through a "my son" poem, a fatherly address for the son to listen. In verses 1 and 11, we'll recognize that we are dealing with a God who, before he was a creator and ruler over all the universe, is eternally a Father and fatherly in all of his ways. And in his wisdom, he speaks to us through the voice of a father so that we can learn and receive fatherly wisdom about the way the world works.
We'll also notice that wisdom woos. The proverbs and the father try to woo or attract us toward wisdom. He lays out two paths – one that appeals to desire but actually leads to death and destruction, and another that requires commitment and hard work but also appeals to desire, yet in another way. So if you seek wisdom and find it, you can live in alignment with the way God intended things to be.

Watch Wooed to God-Dependence Through Wisdom on Vimeo.
There are three specific areas where we are called to depend on the Lord. Firstly, in our plans. We're invited to trust in the Lord and not lean on our own understanding. Our understanding is a gift from God. It's good. But we are so limited, and we understand so little. In contrast, God is limitless. He sees all of space and time. That's why there is this appeal to trust in Him with all of our heart.
Our understanding is also warped by pride. We see ourselves wrongly in our story. We make ourselves the star of our own plans. So besides wanting to grasp onto our understanding, it's tempting to see ourselves as pretty important.

We're also called to depend on God in our finances. "Honor the Lord with your wealth and with the first fruits of your produce." Money is something the Bible talks about over and over again because it's so easy, instead of trusting the Lord, to be self-reliant when you have wealth.
When Israel was entering into the Promised Land (see Deut. 8), one of the key concerns is that they're going to be deluded by so much abundance and think they have done things in their own strength instead of God giving it to them. And when they do that, they'll chase after idols and it will lead to their downfall. It's tempting to hold onto things God has given us—money, education, talents, and opportunities—and use them to our own ends, instead of honoring Him through them.
Lastly, we're called to God-reliance on relationships (vv.3-4). Steadfast love and faithfulness are a core part of how God has revealed himself (see Exod. 34). In this poem, the father is essentially telling his son, 'As God is faithful to us, we should also be faithful to others.' Embrace the wisdom of loving and committing to others even when it's difficult. Because in that sacrificial love and dying to self, God's resurrection power will bring about new life in the midst of that commitment.
Think of what God can do in and through us if we live in alignment with the way he made life. Be wooed by the Father to a vision of what he can do when we choose the path of wisdom – dependence on Him.
S H A R E