---
1 Corinthians 4:1-2
By Jeff Miller, IGSL Faculty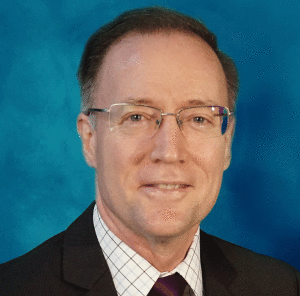 We talk a lot about servant-steward leadership here at IGSL. First Corinthians 4:2 says one of the main characteristics of a servant-steward is that he or she is faithful, trustworthy, dependable, reliable. If somebody were to investigate your life, would you be found trustworthy? Let's describe some of the ways to become a faithful and dependable person.
Firstly, put yourself around dependable people (1 Cor. 4:17). Timothy got to be around the apostle Paul and see his life up close. He also had the benefit of a believing mother, Eunice, and grandmother, Lois. Paul sent Timothy to the Corinthians so he could remind them of how Paul lived his life in the Lord. Timothy was discipled well by Paul and he could share this with the Corinthian believers.
Watch video

Watch Being Dependable on youtube.
I think we have all had faithful people in our lives. One such person in mine was Craig Preston, a missionary I have worked with in Indonesia. He was a reliable co-worker and a committed family man. When our son, Stephen, had spinal meningitis when he was just two months old, Craig drove us to a hospital six hours away in the middle of the night so that our son could have the proper treatment. I am thankful for faithful people in my life like Craig Preston. If you want to become a more dependable person, put yourself around dependable people as much as possible.
Secondly, do your job well. We show that we are faithful when we are sent to do a job, even if we have to do it alone, and we do it well (1 Tim. 1:3). Timothy remained on at Ephesus while Paul headed for Macedonia. He was to keep the Ephesians from strange doctrines. Dealing with false teachers and false doctrine is tough. Obviously, Timothy had studied the Scriptures well and learned much under Paul so he was ready for that task – to remain at Ephesus even without Paul.
As great as the fellowship is here at IGSL, one day you are going to graduate. You might go to a remote place in the Philippines or in your home country and you may have to do the ministry alone, especially if you are in pioneering work. Will you be able to remain faithful and dependable in such a situation? That's why you must not just complete assignments for the sake of fulfilling requirements. Use them to prepare yourself well for your future ministry.
Thirdly, be faithful and dependable in what you are doing right now (1 Tim. 1:12). Christ has considered Paul faithful so He put Paul into service. Notice the order. He was faithful, then God put him into service. Not the other way around. Faithfulness, dependability is a pre-requisite for ministry. On the other hand, unreliability can disqualify us for ministry, as in the case of John Mark (Acts 15:37-38).
As an application, how can we become more reliable or dependable? We must know:
What we can handle
What we are good at
What we are not good at
How to budget our time and priorities
When it comes to being faithful, one person that comes to mind is Dr. Bill Bright who stepped out in faith and started an outreach to college campuses in the US in 1951. He remained faithful until his death in July 2003 at the age of 81 and left behind the world's largest Christian ministry with 25,000 full-time workers and over half a million volunteers. May God make us a dependable, reliable person.