---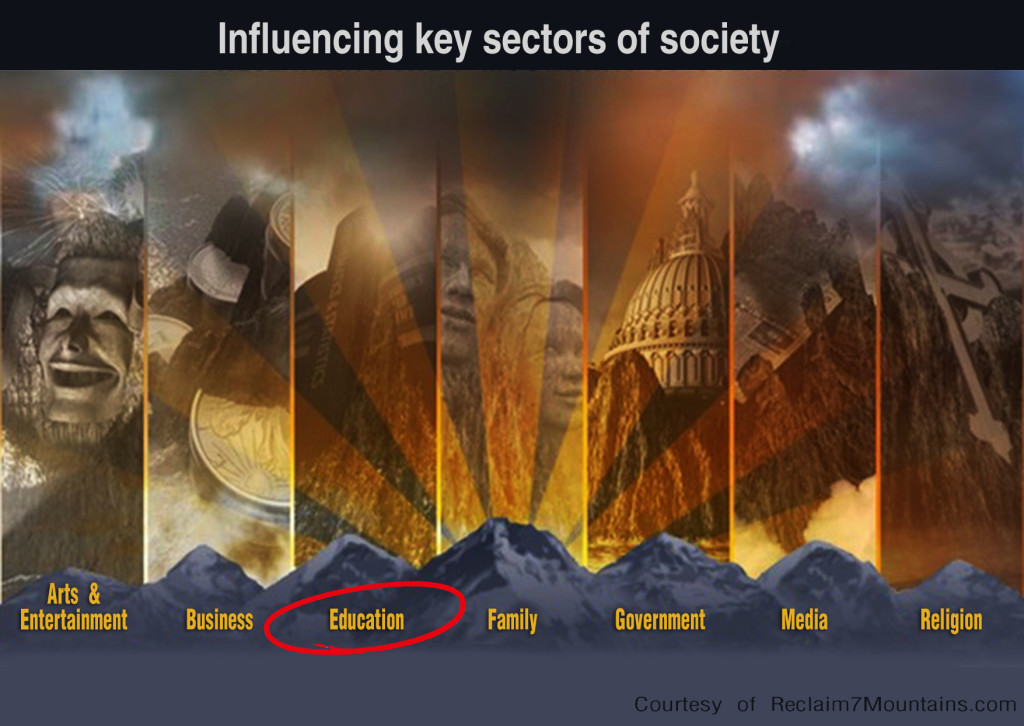 More and more efforts are being done to see transformation happen in the education sector.
On May 30, 2017, at least 130 teachers and staff of the Tandang Sora National High School (TSNHS) attended a leadership and finances seminar organized by IGSL, Hillcrest Family Life Baptist Church and TSNHS.
Speaking passionately on leadership, IGSL faculty Dr. Neil Mamburam, stated, "Leadership is about making others better as a result of your presence and making sure that impact lasts in your absence."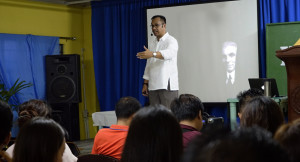 Following the talk on leadership was IGSL Chairman of the Board Dr. Andrew Liuson, who shared practical principles from his book The Debt-Free Lifestyle. More than financial literacy, Dr. Liuson emphasized how one can be eternally debt-free by accepting God's free gift of grace through Jesus. Forty-one participants indicated putting their trust on Jesus.
The Fruit of an Established Partnership
The principal of TSNHS, Ms. Ruby de Jesus, is very grateful for the growing partnership between IGSL-Hillcrest team and TSNHS.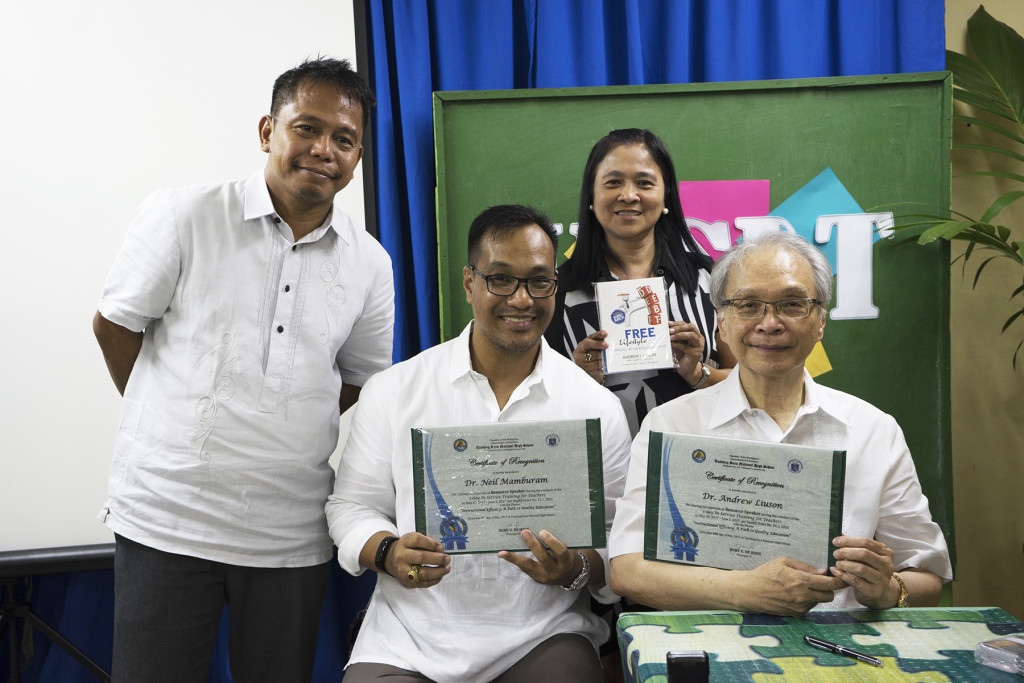 The ministry in TSNHS began in 2010 through the work of Philippine Campus Crusade for Christ (PCCC) staff Rey Ibasco who, at that time, was also on loan to IGSL as a faculty. With the help of a TSNHS school official, Rey and his wife, Terry, started ministering to students and teachers. This was followed up when Rey and Terry coached IGSL students Suman Dampiya and his wife Chandrika Perera who were introduced to TSNHS officials and used the CrossRoads* curriculum in 2011. Since then, IGSL students, through their Target Area Ministry (TAM) teams, came more regularly to disciple high school students and teachers. Rey, on the other hand, became National Director for PCCC.
According to IGSL 3rd year student and Hillcrest Family Life Baptist Church resident pastor, Rommel Almuete, the leadership and finances seminar was part of their "continuous effort at Hillcrest to reach and serve the students and faculty of TSNHS." Aside from forming small groups among teachers, evangelistic and discipleship activities are also lined up for high school students, teachers, and parents.
A Widening Sphere of Influence
More opportunities arise as 40 other high schools await to replicate the ministry at TSNHS. In addition, through principal Ruby, the Commission on Higher Education (CHED) has invited IGSL to provide resource speakers for Handog sa Bayan Center of Excellence for Student Leadership, a leadership development program of the city government for student leaders and top-performing students from 46 different high schools.
Thank God for expanding our borders in the education sector so that leaders, current and emerging ones, can grow in Christ-likeness.
*CrossRoads is a strategy/ministry of Cru that exists to transform communities and save the lives of at-risk youth through education and evangelism. For more information about CrossRoads, visit their website at http://crossroadslink.org/about/.
S H A R E