---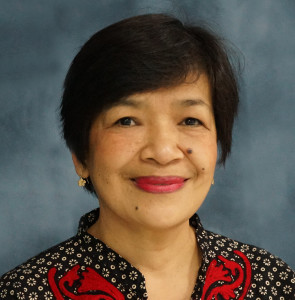 Message from the Academic Dean
What Does IGSL Offer?
The school started with two program offerings on October 5, 1981, namely, the Master of Arts in Christian Ministry (MACM) and the Master of Divinity (MDiv). By the school's 35th year anniversary in September 2016, other programs have been added: Master of Arts in Biblical Studies (MABS), Master of Theology (ThM), and Doctor of Ministry. As well, the school is host to the Doctor of Philosophy in Peace Studies program in cooperation with the Asia Graduate School of Theology (AGST).
The Master of Arts in Christian Ministry was renamed Master of Arts in Transformational Leadership (MATL). Since the change in name, this program started to attract the business and military sectors. As a corollary, a Memorandum of Understanding has been drafted between IGSL and the Armed Forces of the Philippines (AFP), the Bureau of Jail Management and Penology (BJMP), and the Philippine Marine Corps (PMC), that these military institutions send select commissioned officers to study at IGSL.
What is Unique of IGSL?
The school is committed to creating an environment that fosters a balanced pursuit of academic excellence, character transformation, and ministry skills. It is hoped that each student will graduate from the institution equipped to be servant-steward leaders in their current and future ministry and work assignments.
The school and its faculty members are committed to developing students who are life-long learners; able to exercise wise and critical thinking in approaching issues; and who intentionally integrate classroom teaching (Bible, Theology, Leadership) and experiences to their life and ministry.
Each student is assigned to an Iron Sharpening Group (ISG). The ISG leader who is a full-time faculty member challenges, mentors, coaches, and helps the student become a better servant-steward leader.
Faculty members are committed to seeing their students continue to grow in their ministry skills by modeling to them how to do the ministry during their regular Target Area Ministry (TAM), ministry weeks, and other avenues for ministries.
What Type of Students Do We Want to Admit?
The team that started IGSL never envisioned for it to produce armchair theologians. On the contrary, they hoped to produce scholars who are ministry practitioners and practitioners who are scholars.
The school seeks to produce servant-steward leaders who are committed to being catalysts for transformation in their current and future spheres of influence. Already and at enrolment, applicants must have in their portfolio, the academic acumen, proven character maturity, and leadership capabilities—the necessary ingredients on which their mentors will build when they join the community.
We are very proud of our students and graduates. Always, we are excited to hear how the living God is working in and through their lives as they exert moral influence and initiate transformation where they are serving in Asia and around the world.
Invitation
We invite you to take a closer look at what the school is all about. Prayerfully consider IGSL if this is where the Lord wants you to invest the next two or three years of your time in pursuit of God's calling and purposes for your life.
For the greater glory of our Lord Jesus Christ,
Mona P. Bias, PhD
Academic Dean