---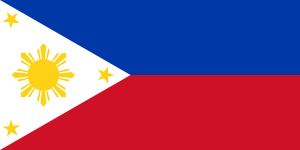 Mabuhay! This is how Filipinos welcome foreigners to the beautiful country of the Philippines. This page will give you a glimpse of what to expect when you finally decide to enroll at IGSL in Manila.
The Philippines is composed of three major islands – Luzon, Visayas, and Mindanao. The International Graduate School of Leadership (IGSL) is located in Quezon City, Metro Manila, on the island of Luzon. IGSL is about 27 kilometers away from the Ninoy Aquino International Airport (NAIA) and takes a 1-hour drive to reach when there is light traffic (2-3 hours under heavy traffic). If you have decided to enroll at IGSL and want to know more about the Philippines, particularly Manila, please go to this site It's More Fun in the Philippines. You may also browse the site for visa and immigration concerns and vacation places. The current president of the Philippines is President Rodrigo Roa Duterte.
WEATHER: The weather is relatively hot. Temperature ranges from 19 degrees celsius to 35 and above depending on the season. There are only two seasons – the dry season (November to May) and the wet or rainy season (June to October). But with the changing time, there's no telling when rain will come. Typhoons usually come during rainy months but have significantly changed since the last decade. It's possible to have typhoons even during the dry season. Umbrellas are commonly used by women for both the rain and the sun. With this weather, thin cotton tops are recommended.
LANGUAGE: The Philippines is a melting pot of different cultures and nationalities. Filipino (or Tagalog) is the national language and is widely spoken in practically all parts of the country. English is the secondary language and the primary medium of instruction in schools and universities. Any foreigner who has a basic knowledge of the English language can easily communicate with Filipinos. To help familiarize yourself with some Filipino words and phrases, please go to this link Common Filipino Words and Phrases to Help you Start a Conversation.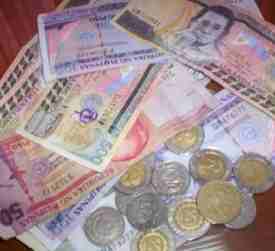 CURRENCY: The Philippine currency is peso (P or Php). USD 1 is Php50.60. For more updated rates and other currencies, please go to XE Currency Conversion.
TIME ZONE: Philippines is GMT +8 hours
TRANSPORTATION: The mode of transportation within the city are jeepneys, taxis or cabs, buses, tricycles, and Metro Rail Transit (MRT) or Light Rail Transit (LRT).
SHOPPING & GROCERY: The Philippines is also known for its huge malls where you can get almost everything that you need. From groceries to clothing to school supplies, you name it. There are restaurants, cinemas, pharmacies, and a lot more. The two big malls, SM North and Trinoma, are about 15 minutes away from IGSL.
MEDICAL CONCERNS: Just about 200 meters away from IGSL, is the Pacific Global Medical Center. Three other hospitals are within three (3) kilometers from the school. There are over a hundred hospitals in Quezon City. It is wise to have an internationally-recognized insurance plan if you decide to study in Manila. You may also apply for an insurance plan within the Philippines.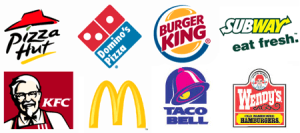 DINING: For dining concerns, there are common fast-food places everywhere (McDonald's, Shakey's Pizza, Pizza Hut, Yellowcab, Papa John's, KFC, and many others). Restaurants are everywhere and they are relatively safe. It's recommended that you buy bottled water instead of just requesting for tap water. There are also convenience stores near IGSL – Mini-stop, 7-11, and small variety stores (locally called sari-sari store).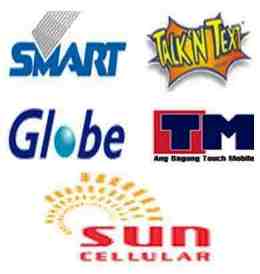 COMMUNICATIONS: Cellphones are the most practical means of communication these days. There three major service providers are Globe Telecom, Smart Communications, and Sun Celluar. You may opt for a prepaid connection (you can load up your phone anytime) or a postpaid plan (you pay a flat rate + whatever extra service that is not included in your plan.). The country code is (+63) and the area code for Manila is (02). So if you are abroad and you have to make a call to Manila, you use +632 + the phone number. Cellphones use different area codes depending on the prefix. If you are using Globe, the number usually starts with 0917—, 0915—, 0927—, 0907—. So when you call to the Philippines, your number should be +63917— or +63915—.
SAFETY: It is generally safe within IGSL and the surrounding areas. However, it is still recommended that you should be back in your house or dormitory on or before 9 pm, especially if you don't have your own car. There are a number of police stations surrounding IGSL.
CHURCH: There are hundreds of churches in Quezon City and all over Metro Manila. You may ask the recommendation of IGSL professors.
_____________________________
The Philippines is a great place to go to and you will be warmly welcomed by Filipinos and other nationalities who are already part of the IGSL community. You can be assured that you are in safe hands. We hope that these pieces of information will help you clinch your decision to enroll at IGSL.
_____________________________
More places to see in the Philippines