---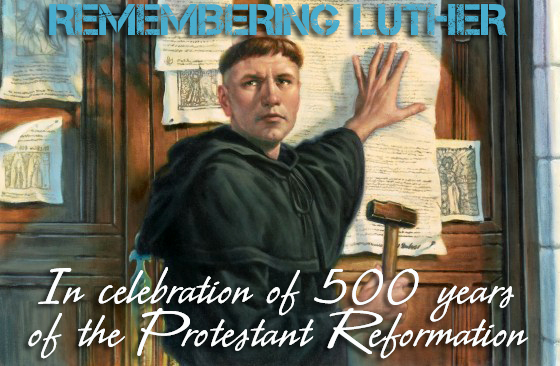 In Celebration of 500 Years of the Protestant Reformation (1517-2017). A gathering of Christian theologians, historians, scholars, philosophers, pastors, church leaders, and believers who are grateful to how God used a great man of faith and courage in order to change history and impact the world for Christ.
October 14, 2017; 8:00 am – 12:00 noon
International Graduate School of Leadership
12 Daisy Street, DRJ Village
Old Sauyo, Novaliches
Quezon City, Philippines
FREE ADMISSION! Due to the limited seats & parking spaces, you need to reserve your seat today.

Topics:
Luther and Church History – Michael Cariño, M.Div.
Luther and World Missions – Ron Barber, Ph.D.
Luther and Christian Theology – Craig Thompson, Th.M.
Speakers: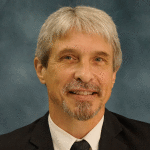 Ron Barber, Ph.D. 
He earned a Doctor of Philosophy in Intercultural Studies at Trinity International University, and a Master of Divinity in Cross-Cultural Studies at Columbia International University. Dr. Ron Barber joined the faculty at IGSL in 2016 after 23 years of church planting in Japan with The Evangelical Alliance Mission (TEAM) and three years of teaching at Eastwest College of Intercultural Studies in New Zealand. Aside from being a missionary, he is an ordained minister of Columbia Evangelical Church.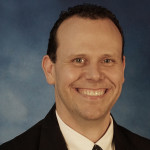 Craig Thompson, Th.M.
He finished Master of Theology in Theological Studies at Dallas Theological Seminary. Craig Thompson came to IGSL in 2014 through his sending mission agency, TeachBeyond. Craig loves teaching Church History and Christian Theology. He has been in ministry since 1997. He has led college ministries. He has spoken at missions conferences in Asia, Africa, and New Zealand. He is an ordained minister at Trinity Fellowship Church.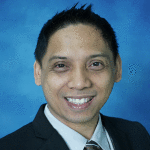 Michael Cariño, M.Div.
He has a Master of Divinity in Biblical Studies at the International Graduate School of Leadership, and Master of Philosophy at the University of the Philippines. Michael Cariño joined IGSL as full-time faculty in 2009. He was a former missionary with Campus Crusade for Christ. He is presently a missionary pastor at the Christian Bible Church of the Philippines, and a certified trainer for Norman Geisler International Ministries.
__________________________________________
Who is Martin Luther?
In 1517, the German priest and scholar Martin Luther approached the door of the Castle Church in Wittenberg, Germany, and nailed a piece of paper containing the 95 revolutionary opinions that sparked the Protestant Reformation.
In his theses, Luther condemned the excesses and corruption of the Roman Catholic Church, especially the papal practice of asking payment—called "indulgences"—for the forgiveness of sins.
Because he refused to keep silent, in 1521 Pope Leo X formally excommunicated Luther from the Catholic Church. That same year, Charles V, the emperor of Germany, issued the famous Edict of Worms declaring Luther an outlaw and a heretic and giving permission for anyone to kill him without consequence. Protected by Prince Frederick, Luther began working on a German translation of the Bible, a task that took 10 years to complete.
The term "Protestant" first appeared in 1529, when a number of German princes and other supporters of Luther issued a protest, declaring that their allegiance to God trumped their allegiance to the emperor. They became known to their opponents as Protestants; gradually this name came to apply to all who believed the Church should be reformed, even those outside Germany. By the time Luther died in 1546, his revolutionary beliefs had formed the basis for the Protestant Reformation, which would over the next three centuries revolutionize Western civilization.