---

How do leaders carry on when they know they are not adequate for God's call? With absolute confidence and the assurance they can do what God wants them to do! Come and learn from one of the most inadequate adequate leaders in history.

Leadership begins where we least expect it to—with our inadequacy. We spend our lives proving we are adequate to lead, but no matter how successful we are, we crash into the wall of leader inadequacy, where our best is simply not good enough. We strive to become adequate through training and experience, only to discover that our skills and abilities—though essential—are not sufficient to lead Christ's way.
---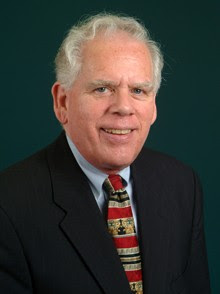 Bill Lawrence is the President of Leader Formation International, Senior Professor Emeritus of Pastoral Ministries and Adjunct Professor of DMin Studies at Dallas Theological Seminary where he served full-time for twenty-four years (1981-2005). During this time he also was the Executive Director of the Center for Christian Leadership for twelve years.
Bill served twelve years as founding pastor of South Hills Community Church, San Jose, CA (1969 to 1981). He has also been the Interim Pastor of Northwest Bible Church, Dallas, TX, on two occasions.
He finished Master of Theology in New Testament at Dallas Theological Seminary in 1964, and Doctor of Theology in Systematic Theology at Dallas Theological Seminary in 1968.
---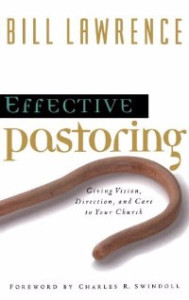 Bill is the author of several books which include Effective Pastoring: Giving Vision, Direction, And Care To Your Church (Word Publishing, 1999), Beyond the Bottom Line–Where Faith and Business Meet (Moody Press, 1994), Wilderness Wanderings: Learning to Live the Zigzag Life (CreateSpace Independent Publishing Platform, 2016), The Principle of Except: Early Exceptions Become Lasting Rules (CreateSpace Independent Publishing Platform, 2016), and Three Years to Change the World: Calling Leaders to Serve with Altared Hearts (Leader Formation International, 2016). Throughout the past forty-five years Dr. Lawrence has ministered in over thirty nations. His focus is on the transformation of the hearts of leaders who are impacting the nations as well as on the hearts of business leaders who make a great impact for Christ. Bill has spoken at conferences, led seminars, conducted workshops, and mentored leaders in Asia, Europe, Latin America, and Africa. His goal is to engage the participants in their formation as leaders by guiding them to see God's hand in their growth and encouraging them to integrate their character with their competencies. He has been married to Lynna for over 50 years, and they have three married sons – Kent and Michelle, Joel and Myndi, Kyle and McCall – and eight grandchildren.
---