---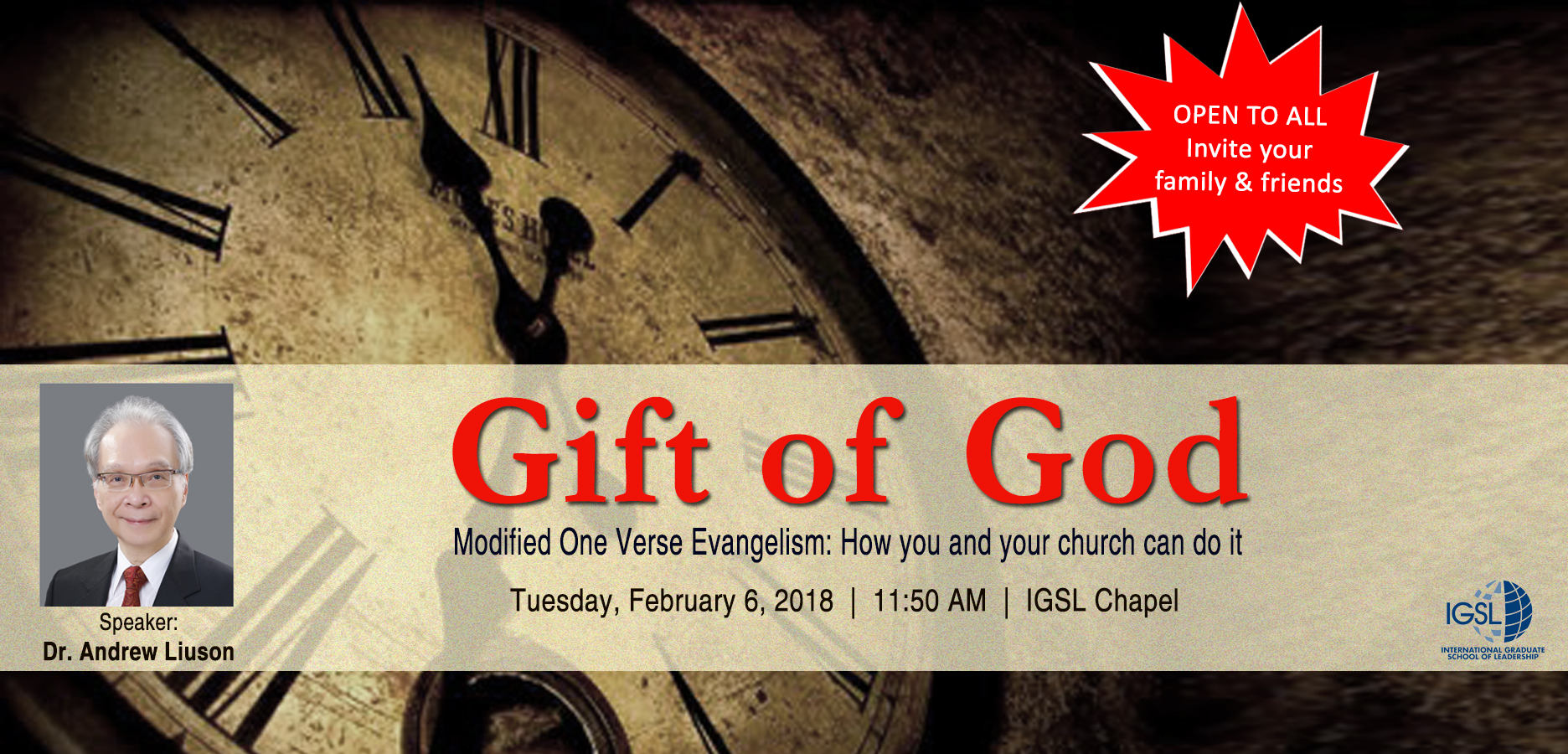 1 hour.
60 short minutes
out of only a single day.
What you will hear, see, learn, and experience in about an hour on Tuesday,
Feb 6, 2018
…
starting sharply at 
11:50 AM
 at IGSL…
…can make a significant impact in your life
…as you get introduced to a simple, new evangelistic tool
…that has been proven to quickly and easily cause a difference in people's lives and impact them for eternity.
…of course it's only through the work of the Holy Spirit…
Let's find out together as Dr. Andrew Liuson shares about Gift of God, a modified One-Verse Evangelism
…a tool that's in a card-size package that packs a big punch!
S H A R E