---

Summer break is about to end and soon a new batch of students will arrive from different countries around Asia and from various regions in the Philippines. To help incoming first-year students transition into graduate studies life, IGSL holds the Freshmen Integration Training (FIT).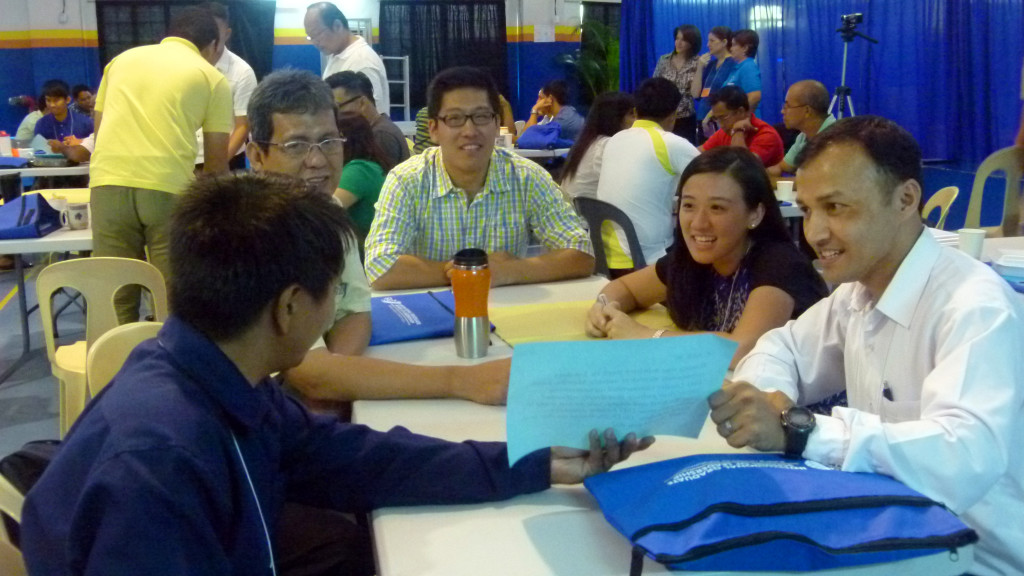 FIT marks the beginning of an exciting journey as an IGSL student. It is a time for new students to get acquainted with their fellow freshmen and with the multicultural community of IGSL. A glimpse of Philippine culture is presented as well to help internationals get to know their host country. Students will also attend preparatory classes such as Old Testament Survey and Four Spiritual Laws training.
FIT is one of the unique elements of IGSL student life. It is held for four days (two weeks during the previous years), before classes formally start, to welcome the new members of the IGSL community. Incoming second-year students have this to say about their FIT experience last year:
"During FIT, I was taught the right mindset on how to approach the many challenging tasks I will encounter in IGSL. It is also an avenue where I was given practical tips on how to enjoy my stay in IGSL." –Jericho Mabansag, Samar, Philippines
"FIT helped me see how I could pursue my studies with excellence in a God-glorifying way for all my years of schooling in IGSL. I was welcomed not just as one of the freshmen students but as a new family member of a loving and multicultural community." –Eva Marsha Albis, Quezon City, Philippines
"As an international student, I found FIT so helpful. If I didn't attend FIT, I believe I would have had much more cultural shock, and it might have taken me longer to adjust to new people and a new environment. FIT gave me a clear picture of IGSL. It's a wonderful guide for my journey as an IGSL student." –Benjamin Bawm, Bangladesh
This year's Freshmen Integration Training (FIT) will be held on June 13-17. For more details, contact JC Darcen (Life Mentoring) at 454-4546 to 49 (loc 218).
S H A R E