As Christian leaders, we are called to build up the body of Christ. If, however, we are not living a life of wholeness in Christ, we can easily fall into the trap of ministering "on empty," that is, working for God while operating in a continuous state of emotional and spiritual deficit.
Pastor and author John Ortberg says that when we are preoccupied with unhealthy habits, not centered on God, our very soul cries out in distress. When life is lived out of a superficial spirituality, devoid of a growing emotionally healthy spirituality, we suffer and can cause those we love and serve to suffer as well.
In this course, students learn ways to develop a healthy leadership style that flows out of an emotionally healthy spirituality. Emphasis is placed upon methods of soul care that promote a leadership style that stresses working with the Lord to accomplish only what He can do through a vessel giving honor to Him in body, soul and spirit.
To register for this class, please go to the link below

---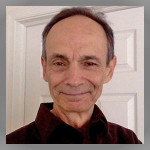 About the Instructor:
Dr. Lawrence Hinkle has served for over 30 years in pastoral ministry and is the founder and director of the international ministry of Odyssey in Christ, Spiritual Formation for Leadership (OdysseyinChrist.com). His passion is helping Christian believers and leaders to know God better and to discern and experience His love, presence, and empowerment more fully in their lives.