---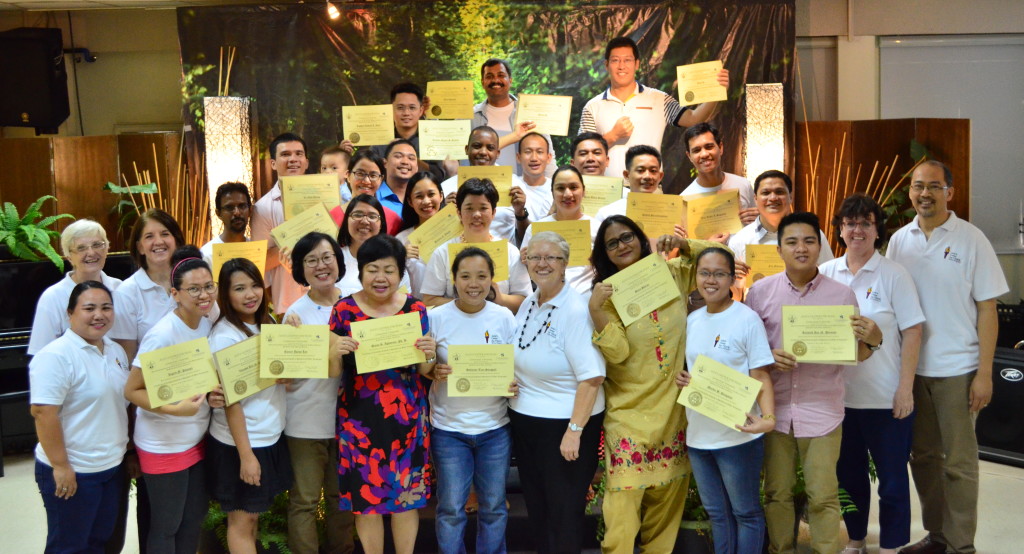 Have you ever tried teaching about unity and peace using homonyms? Or perhaps used a chapter in the Bible to teach prepositions?
Those are some of the creative ways that Adeel Samuel, a third-year Master of Divinity student, used to teach a class of mostly grade school and high school age students in Culiat, Quezon City during the practicum for TESOL*. "I was teaching them English, but I was also teaching them values," Samuel said.
He asked his students to read Psalm 23 and to underline all the prepositions they could find in it. And then, using the message of peace found in the psalm, Samuel introduced the homonyms peace and piece. He challenged his students to think about their community that's divided into factions. Do they want it to stay broken in pieces or to be united in peace?
TESOL at IGSL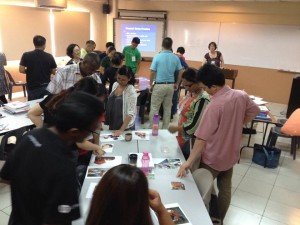 Every summer, IGSL and Asia's Center for TESOL (ACTESOL) trains English teachers through an intensive, five-week TESOL certificate course. From April 17-May 19, 2017, 26 students representing 10 countries were trained to teach English using non-traditional and learner-centered ways.
Usually, English is taught by asking students to translate a statement from their language to English using grammar rules they just learned. In TESOL, however, the training emphasizes speaking English in class by practicing everyday situations instead of just mastering rules or structures.
As learners use the language often, they eventually learn common phrases and sentences so that speaking English comes more naturally to them. TESOL-trained English teachers are encouraged to make language learning meaningful, practical, and fun for their students.
Applying TESOL in the Ministry
This year's TESOL graduates will use their training in various ministries. One of them plans to work with a local church that serves out-of-school youth through the Alternative Learning System (ALS)**. He aims to teach English creatively to his students and use his teaching platform to share the gospel with them.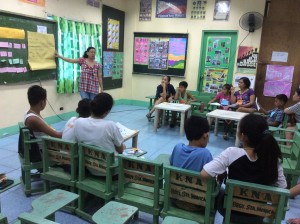 Ingrid Patacsil, who will be a missionary to Japan with her family, is excited to apply her TESOL training. "There is so much potential for learner-centered language teaching in sowing the seeds of the gospel in students. Love and grace are at the center of Jesus' teachings and I believe the same should go for teaching," she shared.
Another TESOL graduate will be teaching university students in Indonesia after he finishes his master's degree in IGSL.
Using the tools they acquired from TESOL, these teachers can help build globally competitive leaders by cultivating better English proficiency in their students.
*Teaching English for Speakers of Other Languages
**ALS is a program of the Department of Education that provides access to education for those who do not have a chance to attend and finish formal basic education.