---
This year, IGSL had the most number of summer classes offered on a wide range of subjects including worship, biblical studies, and prophecy. We had the privilege of partnering with guest instructors whose mission also includes training leaders to become world changers for Christ.
Among these passionate teachers and mentors are Dr. David Wold and Ptr. Jeff Kinley from the US, and IGSL alumnus Ptr. Eyriche Cortez.

Aside from teaching short courses, our guest lecturers also gave seminar-forums in the evenings and on weekends at various churches in Metro Manila and here in IGSL. They addressed crucial topics such as the end times, creation versus evolution, rising above the status quo, homosexuality, and rationality of belief in God.
These talks helped participants think more deeply about their faith and how to live and share it in a way that draws people to God.
Besides our guest teachers, IGSL faculty Dr. James Huculak, Shelley Merritt, and Gino Garcia taught classes as well on coaching, Teaching English to Speakers of Other Languages (TESOL), and theology, respectively.
This summer has been an enriching time for many Filipino leaders as they learned together and connected with like-minded leaders who continually equip themselves for God's kingdom work.
—————————————————————————————————————————-
Continue reading and see how some students benefited from their classes:

Coaching Workshop for Christian Leaders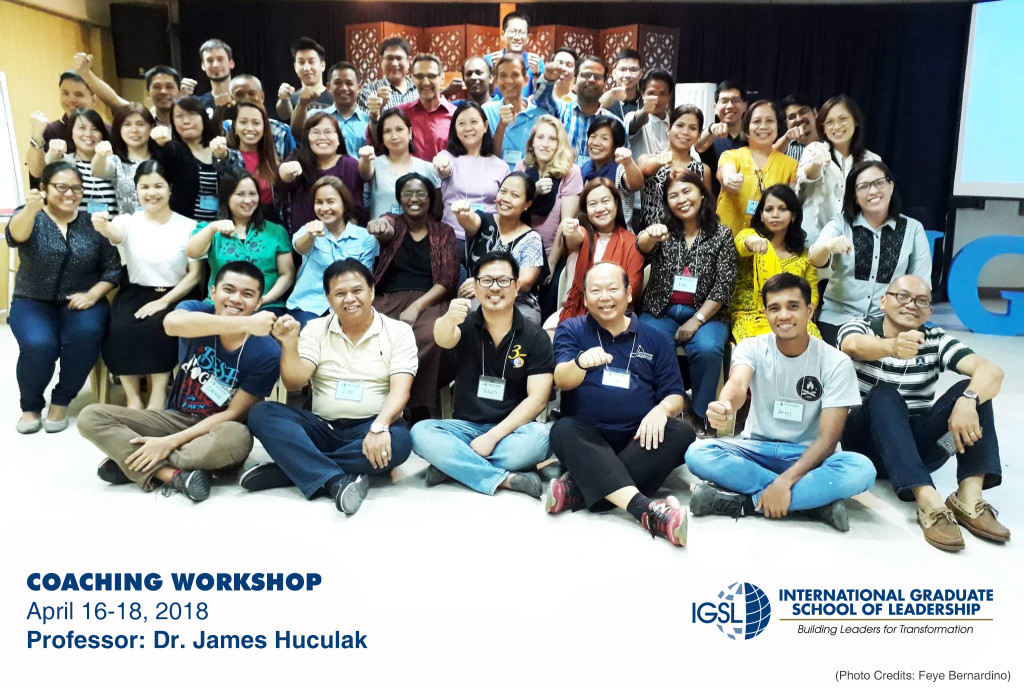 I learned how to better be an instrument of God's care and guidance to people who may have opportunities or challenges, no matter how big or small. With God's grace, I hope to build on my IGSL summer experience to continue to become a more missional, loving and well-equipped follower of Jesus Christ. -Jeremy Coyukiat, Ministry Partner

An Application Study on the Book of Daniel
With how things are going on in our country's politics, it's easy to lose confidence on how God is accomplishing his purpose through our government. But studying the book of Daniel reminded me to trust in God's sovereignty over our nation. Also, Daniel, Shadrach, Meshach and Abdednego represented Yahweh to a ruthless and pagan king with integrity and faithfulness. Believers are to represent Christ too with integrity and faithfulness regardless of who sits on the seat of power. -Mark Sheen Corre, Master of Divinity Student

Introduction to Christian Apologetics
"Having been a Christian for many years, I sort of know why and what I believe. But while interacting with my unbelieving relatives, I sometimes get stuck in explaining why Christianity is unique. The Intro to Apologetics class gave me a clearer way to explain why the Christian faith is a reasonable faith, not a blind faith, and how to do it in a non-argumentative way." -Jenny Gaff, Faculty
Worship: Simplicity and Intimacy with Jesus
"I was encouraged to embrace the simplicity of worshiping God by simply seeking a more intimate relationship with Him. Knowing more about Him and His revelations of who He really is should be our natural motivations to worship. I was encouraged to have a regular heart check on who or what the object of my worship is, as it may shift from God to myself or to other things." -Marjorie Ayyong, Employee
S H A R E