---
Youth today live in the digital age when everything is changing rapidly and truth is considered relative. Cyberbullying, pornography, gender confusion, and depression are just a few of the issues that they grapple with. More than ever, there is a great need for leaders who can influence young people through sound knowledge and personal example. Three such leaders are IGSL alumni Suman Dampiya and Chandrika Perera, a couple involved with the high school ministry of CCC Sri Lanka, and Dr. Paul Calamiong, Asst. School Director and Junior & Senior High School Principal at Jubilee Christian Academy (JCA), Philippines.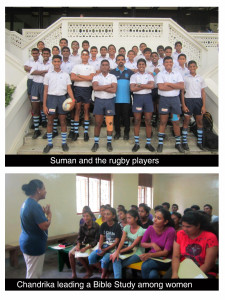 Suman teaches and serves as head of faculty at Wesley College, a high school for boys in Sri Lanka. He ministers to both Christian and non-Christian student rugby players.   Suman's wife, Chandrika, also ministers to young people in Sri Lanka. She works as a counselor at Bishop's College, a high school for girls. She also leads a Bible study for teachers, and organizes retreats and seminars for teachers and parents. This couple enjoys being with and learning from young people even as they teach and lead them.
__________________________________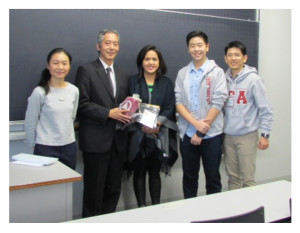 As someone who came to know Jesus while a student at JCA, Dr. Paul Calamiong believes that Christian school ministry offers a powerful influence in evangelizing, discipling, and building future Christian workers for God's harvest field. Currently, by sharing the gospel, enabling students and teachers to take part in Great Commission work, and   being in charge of curricular and co-curricular programs for the youth, Dr. Calamiong influences young people to consider and follow God's agenda for their lives.
Nelson Mandela said, "Education is the most powerful weapon which you can use to change the world." Indeed, true transformation is the legacy of these educators who genuinely love young people and are committed to invest in the lives of next-generation leaders.
S H A R E