---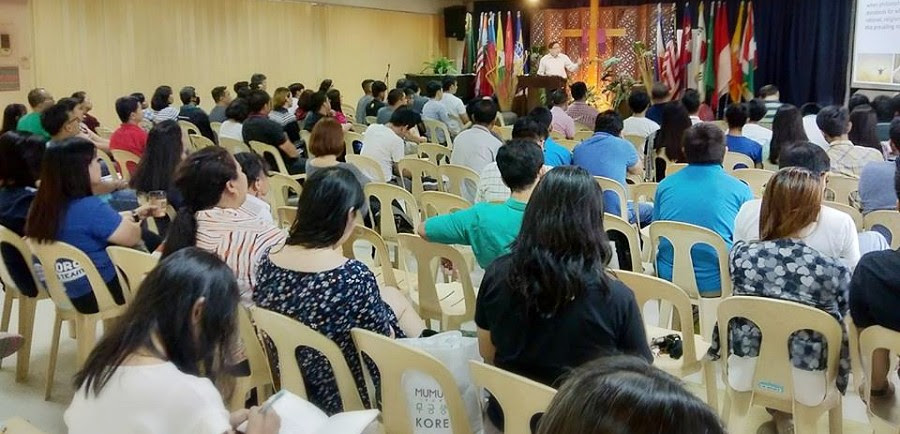 Last May 19, 2018 Christian apologists, evangelists, philosophers, pastors, scholars, youth workers, and church leaders gathered for a public lecture-forum on Christian apologetics with the topic "Is Belief in God Rational: A Forum on the Relationship Between Faith & Reason".  The venue for this momentous event was held at the International Graduate School of Leadership (IGSL) in Quezon City, Philippines.

Apologetics is simply defined as 'the defense of the Christian faith'. However, there is a wide diversity of approaches in the meaning, scope, and purpose of apologetics.
The word "apologetics" came from the Greek word apologia, which was originally used of a 'speech of defense' or an 'answer given in reply'. In ancient Athens it referred to a defense made in the courtroom as part of the normal judicial procedure wherein the defendant was allowed to refute the charges with a defense or reply (apologia).
The word appears 17 times in noun or verb form in the New Testament, and both the noun (apologia) and verb form (apologeomai) can be translated "defense" or "vindication" in every case. The gospel writers uses the word in reference to situations in which Christians are put on trial for proclaiming their faith in Christ and have to defend their message (Luke12:11; 21:14; Acts 22:1; 24:10; 25:8, 16; 26:2, 24).
The Apostle Paul's ministry also includes defending the gospel against its detractors. So Paul says, "I am appointed for the defense of the gospel" (Phil. 1:16). Moreover, in 1 Peter 3:15 believers are told always to be prepared "to make a defense to everyone who asks you to give an account for the hope that is in you." When challenged or even threatened, Christians are to give a reasoned defense of what they believe to anyone who asks.

Forum speakers Eyriche and Mike took turns giving a public lecture elaborating why believing in God is rational and not delusional. Both speakers explained the reasonableness of faith using well-researched discussions with biblical, theological, and philosophical insights.

This public forum om apologetics was initiated by the team from Norm Geisler International Ministries-Philippines (NGIM) in coordination with the International Graduate School of Leadership.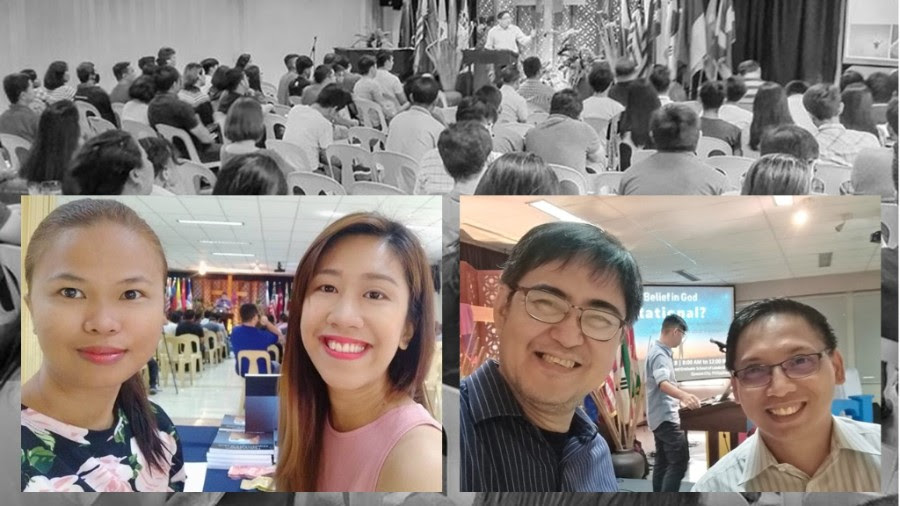 ____________________________________________________
Eyriche Cortez is the pastor of Filinvest Community Christian Fellowship. He graduated from the International Graduate School of Leadership with degrees in Master of Divinity General Emphasis and Master of Arts in Biblical Studies. He is also an alumnus of the Global Proclamation Academy of the Ramesh Richard Evangelism and Church Health held in concert with Dallas Theological Seminary. He is the founder of Bible Exposé Apologetics Ministry, and author of the book Add On: Putting 2 Peter 1:1-11 Into Action. Rev. Eyriche is also a certified trainer for Norm Geisler International Ministries, and adjunct faculty atInternational Graduate School of Leadership and Evangelical Leadership Institute Asia.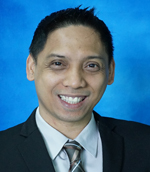 Michael Cariño is a speaker, writer, mentor, teacher, & pastor based in Manila, Philippines. He finished Master of Divinity in Biblical Studies at International Graduate School of Leadership and Master of Arts in Philosophy at theUniversity of the Philippines. He is author of the bookReasonable Faith: The Role of Intellectual Virtues in the Justification of Religious Belief. Ptr. Mike is a missionary pastor at the Christian Bible Church of the Philippines, a certified trainer at Norm Geisler International Ministries, and a fulltime faculty at the International Graduate School of Leadership.
 S H A R E