---
"Get Connected!" This was the theme of the Inter-Seminary Sports Fest (ISSF) on Saturday, March 11, 2017. Once a year, Christian seminaries come together for a day of fun, friendly competition, food, and fellowship. This year, five seminaries participated including IGSL. Other seminaries were Alliance Graduate School (AGS), Asia-Pacific Nazarene Theological Seminary (APNTS), Asian Seminary of Christian Ministries (ASCM), and Asian Theological Seminary (ATS).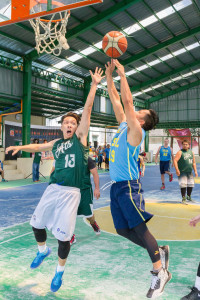 More than competition, the ISSF promoted connecting with one another as friends and members of the Body of Christ. In one instance, a player of a particular game confessed he has not played that game before but because of shortage of players from his group, and to encourage other members of the team, he decided to participate. Another example was seen in one seminary that didn't have enough volleyball players. To avoid forfeiture, they decided to import a player from another seminary to complete their team. There was cooperation, flexibility, friendliness, and understanding among teams. This was surely not a typical sports competition.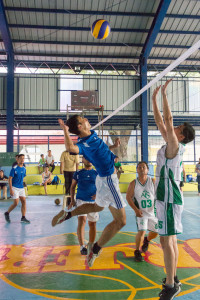 What added joy to the event was that according to a student from one seminary, "Each of the schools present won in at least one game."
Before the event ended, just like in the Olympics, top placers were recognized and awarded. Everyone applauded each winner with equal enthusiasm and intensity, taking away any spirit of rivalry and competition. Such a beautiful picture of oneness and camaraderie among seminaries! The organizers' desire – to focus on being connected together in Christ, not on each other as competitors—was certainly fulfilled.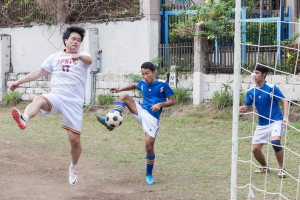 Needless to say, in this inter-seminary sports fest, everyone went home a winner!