---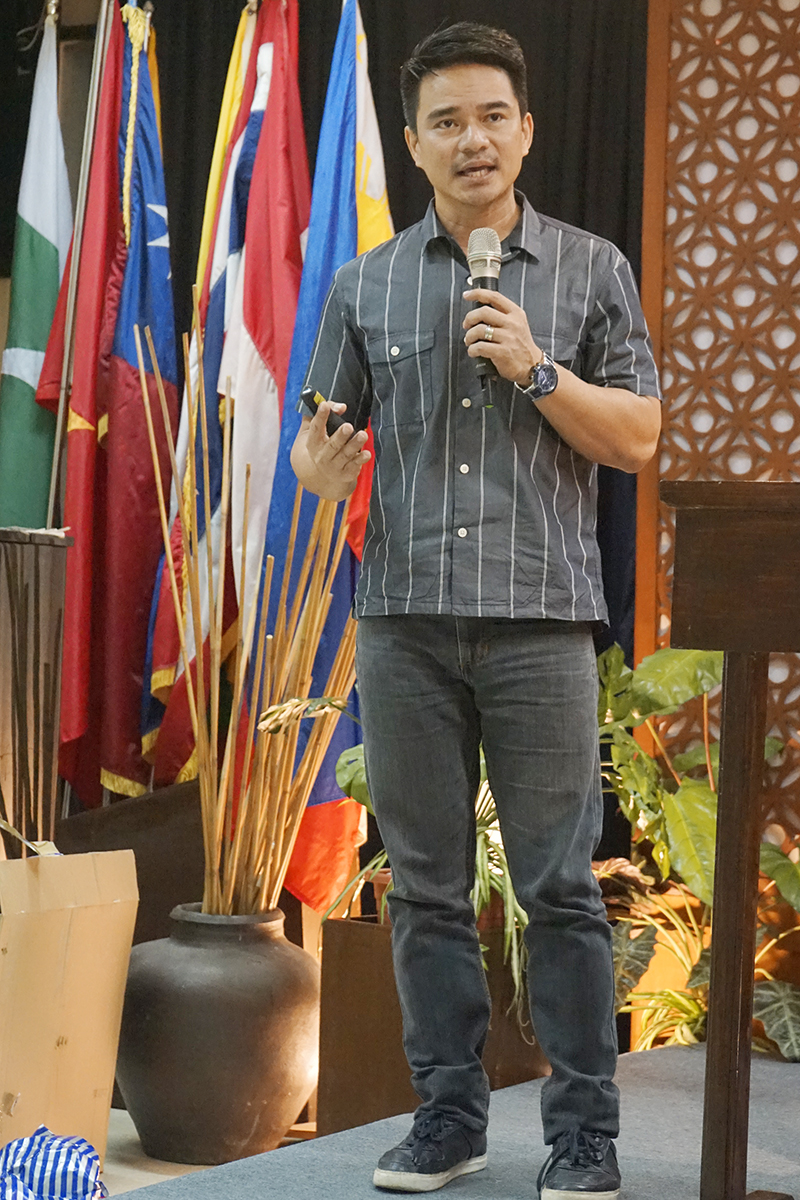 The Philippines is hit by typhoons several times a year. And when a town gets badly hit by a storm, other towns immediately send food, water, clothes, blankets, toiletries, and other necessities to help fellow Filipinos. We call this culture of helping one another bayanihan.
During Community Time on September 25, IGSL alumnus Ptr. Danny Urquico shared about how they sent help to the victims of typhoon Ompong in Benguet, Cagayan, and Isabela through their ministry, Tulong Tayo. They brought hope to people as they shared the gospel not just with those who were suffering due to the calamity but also to the military and other workers. Bayanihan is indeed amazing!
Beyond Bayanihan
But more awesome than bayanihan is love, especially love for the family of God. Ptr. Danny mentioned how Tulong Tayo also ministered to the pastors and their families who were helping their churches and communities though they, themselves, were also affected by the storm.
As workers in God's kingdom, we may be used to helping other people. But when the storms of life hit us personally, who would come to our aid? We wonder who would come alongside us? And the answer, of course, is God's family, our brothers and sisters in Christ.
Love in Action
This was the sight we beheld as IGSL alumni from different batches came pouring into the chapel. There were at least 40 of them. It was truly a heart-warming surprise! They secretly organized themselves to bless and encourage us after the IGSL community has gone through various life storms. And what an encouragement indeed as a new trimester begins! It was refreshing to be reminded of how we have been together through thick and thin all these years through a video montage of pictures of the IGSL family. Several alumni recalled fond memories of their stay in IGSL and thanked the faculty and staff for being a big part of who they are today. They are grateful for the strong connection that has remained with the IGSL family even years after graduating.
Here are some of the things they shared:
"Thank you IGSL for widening our vision, for widening our hearts. We do not say thank you enough. It's a pleasure to come back and say thank you to all of you." –Manric Tan, Batch
"Please continue to pray for the faculty and staff whom God continually uses to disciple the nations. Thank you so much." – Melchor Santos, Batch 2007
"When mentioning IGSL, even though we're from different batches, there is that connection right away… because we are always a family. God bless the staff and faculty and all of you who will be joining us (the alumni) in continuing the work of the Lord." –Benjamin Chico, Batch 2000
"IGSL, for me, is not only an institution, it is a family. So thank you so much. Saludo po ako sa inyo. (I salute you.)" –Loi Gatchalian, Batch 2011
But it wasn't just our hearts and souls that were refreshed as our dear alumni encouraged and prayed for us. They also arranged a special lunch gathering right after chapel time. Just like the many meals we shared together throughout their years as students, this was filled with laughter and fellowship. But unlike any other IGSL family gathering, this will always be remembered as a special gesture of love, the very love of God that brought us all together in the first place.
Blessed and Grateful
And as a response, some faculty posted on their Facebook accounts.
"Ohana means family. Family means no one is left behind or forgotten. Thank you IGSL Alumni for coming back home by encouraging your IGSL family! We love you. #ouralumniisthebest"
–Shelby Zaragosa
"An amazing thing happened today at IGSL! Thanks to Ptr. Danny Urquico and all the alumni who did a surprise visit! Thanks for a powerful demonstration of love and encouragement! Mabuhay kayo!"
–Michael Cariño
"Taos pusong pasasalamat mula sa mga nasalanta ng bagyo para sa mga alumni na pumawi ng aming pagod, gutom at uhaw sa pagmamahal at kalinga… Purihin ang Panginoon!!! Mahal na mahal namin kayong lahat." (Heartfelt gratitude from those who have been through a storm to our alumni who eased our fatigue, hunger, and thirst with love and care… Praise the Lord!!! We love you all very much.)
–Tom Roxas
Some snapshots of the community time