---
IGSL Alumni Build Leaders in the Philippine Marine Corps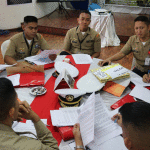 "Leaders don't only lead, they also create the system," asserts Philippine Marine Corps Captain and IGSL alumnus Vince Edward Salmingo. "If the system is corrupt, there is a possibility for the people inside that organization to get swallowed up by the system.  So it is the role of the leader to make sure that he cultivates an environment where speaking up for ethical leadership is practiced."  Read More.
---
Transforming Conflict into Opportunity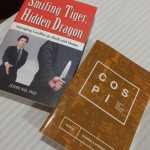 Conflict happens all the time. Family members evade it if only to maintain peace at home and friends avoid it to keep friendships. Some situations however, demand that conflict be addressed. On what grounds can we welcome conflict? How do we handle conflict so that it becomes an instrument for learning and blessing? Read More.
---
Rediscovering the Lost Art of Discipleship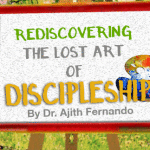 Dr. Ajith Fernando, who taught in IGSL as a visiting faculty in 2002, gave a two-hour seminar in IGSL on "Rediscovering the Lost Art of Discipleship" last November 15, 2016. Attended by an audience of almost two hundred, many left the seminar feeling challenged, inspired and refreshed. Read More.