---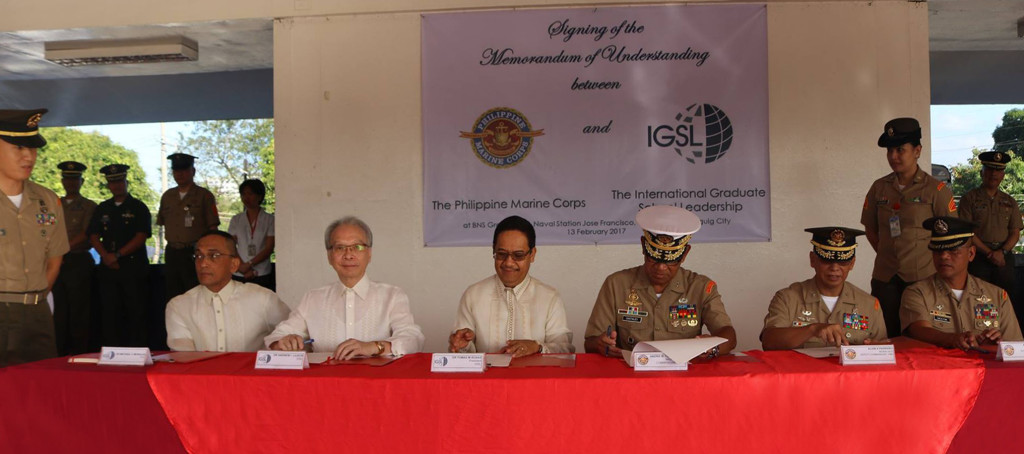 The Philippine Marine Corps (PMC) and IGSL sealed their partnership last Monday, 13 February 2017, through the signing of a Memorandum of Understanding (MOU). This joint undertaking intends to introduce programs that will produce transformed leadership in the Philippine Marine Corps.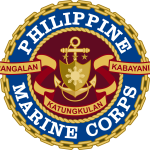 This milestone displays the marines' desire to develop its leaders in the areas of character and competence. The Corps intends to put emphasis on building, preparing, and sustaining its leaders through the Marine Leader Development Program–a program that shares the burden of training leaders in all marines in the context of ethical leadership, communication, effective influence, and leading marines in combat.
The event was graced by the presence of IGSL President Dr. Tom Roxas. IGSL Chairman of the Board Dr. Andrew Liuson, IGSL faculty and Ret. Col. Dr. Mike Morales, and IGSL faculty Dr. Neil Mamburam also witnessed the signing ceremony. Military and police officers, who are currently taking up their master's degree in IGSL, were present during the event as well.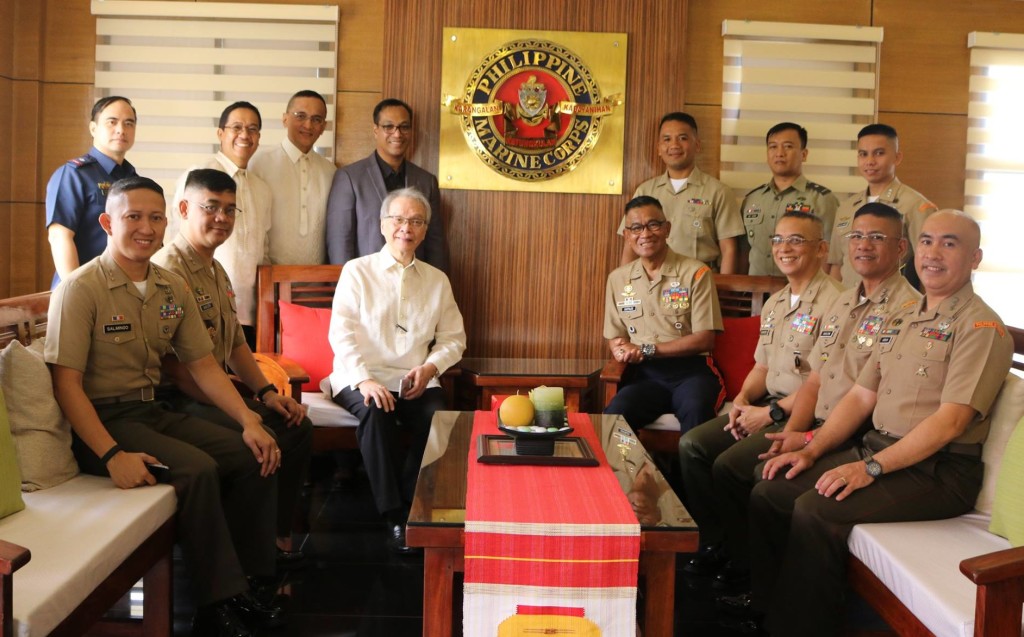 PMC was headed by the 29th Commandant, MGen Andre M Costales Jr AFP. He was supported by BGen Alvin A Parreño AFP, the Deputy Commandant, and Col Ariel R Caculitan PN(M)(GSC), the Superintendent of the Marine Corps Force Development Center.
Signing the MOU was one of the marines' priorities as they pursue growth and development in the corps' professional competence. Among the many initiatives of PMC, this milestone further advances PMC efforts on force development by ensuring that its leaders are prepared to produce future Marine forces.
By Capt. Edward Vince Salmingo (Director, Marine Corps Center for Leadership and Excellence, IGSL alumnus)