---
N E W S
---
Cultivating God's Shalom in the Aftermath of the Easter Terrorist Attacks in Sri Lanka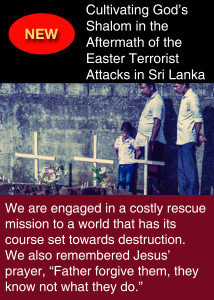 In the midst of Sri Lanka's reeling from what appears to be well-coordinated terrorist attacks in Colombo and elsewhere, two participants of the IGSL Peace Studies PhD program have been active in preparing their communities to respond in a healing way. One of them, Dr. Mano Emmanuel, Dean of Colombo Theological Seminary (CTS), shared this report just after the attacks: Continue Reading
---
Pursuing God's Dream for All Nations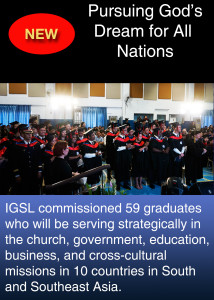 On April 6, 2019, IGSL commissioned 59 graduates who will be serving strategically in the church, government, education, business, and cross-cultural missions in 10 countries in South and Southeast Asia. These graduates joined 1,210 IGSL alumni serving and leading in more than 40 countries around the world.Continue Reading


---
Rebellious Lives Redeemed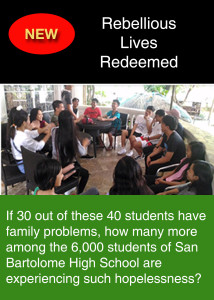 Rebellious and disrespectful—this is how I would describe the 40 ninth graders of Silang class in San Bartolome High School. I felt like giving up until I realized my wrong assumptions. From our first meetings, I already noticed their disrespectful behavior. Most of them weren't interested in our values class, and my hope for them was waning. Read More
---
Set free from the

devastating

struggle with pornography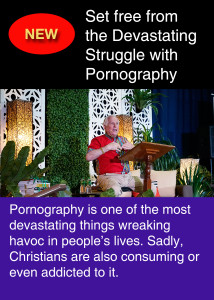 Pornography is one of the most devastating things wreaking havoc in people's lives. Sadly, Christians are also consuming or even addicted to it. Eight to nine years old is the average age of exposure to internet porn. These are some of the enlightening facts that Dr. Josh McDowell shared in his talk, "Set Free: How to Help Your People Understand and Overcome the Devastating Struggle with Pornography." Read More

---
Transformational Leadership Seminar with Crame PNP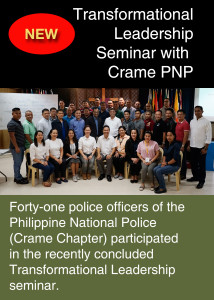 Forty-one police officers of the Philippine National Police (Crame Chapter) participated in the recently concluded Transformational Leadership seminar.  The 9-day seminar that was conceptualized and initiated by the uniformed men who are IGSL alumni, has been approved and endorsed by the Directorate for Human Resource and Doctrine Development (DHRDD) of the PNP.  The last day of the seminar was a spiritual retreat held at IGSL. Sessions were taught by the IGSL alumni and some professors and covered not just the leadership skills of police officers but more importantly their spiritual lives. Read More
---
IGSL 2018 Hightlights
We praise God who enables us to joyfully persevere in developing servant-steward leaders for strategic impact in fulfilling the Great Commission! Read More



---
The New Face of IGSL

Ministry

Partners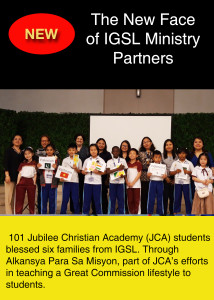 Recently, 101 Jubilee Christian Academy (JCA) students blessed six families from IGSL. Through Alkansya Para Sa Misyon, part of JCA's efforts in teaching a Great Commission lifestyle to students. These third graders committed to share part of their allowance to show children of missionaries that they are loved and prayed for. For a little more than a month, they faithfully added to their banks each day, and faithfully prayed for their IGSL buddies whom they invited to their chapel time on October 12. Read More
---
Community Time Unlike Any Other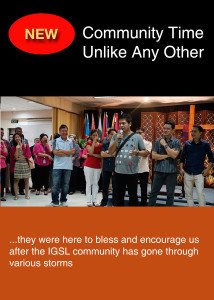 During Community Time on September 25, IGSL alumnus Ptr. Danny Urquico shared about how they sent help to the victims of typhoon Ompong in Benguet, Cagayan, and Isabela through their ministry, Tulong Tayo. They brought hope to people as they shared the gospel not just with those who were suffering due to the calamity but also to the military and other workers. Bayanihan is indeed amazing.  Read More


---
Ministry

Week

2018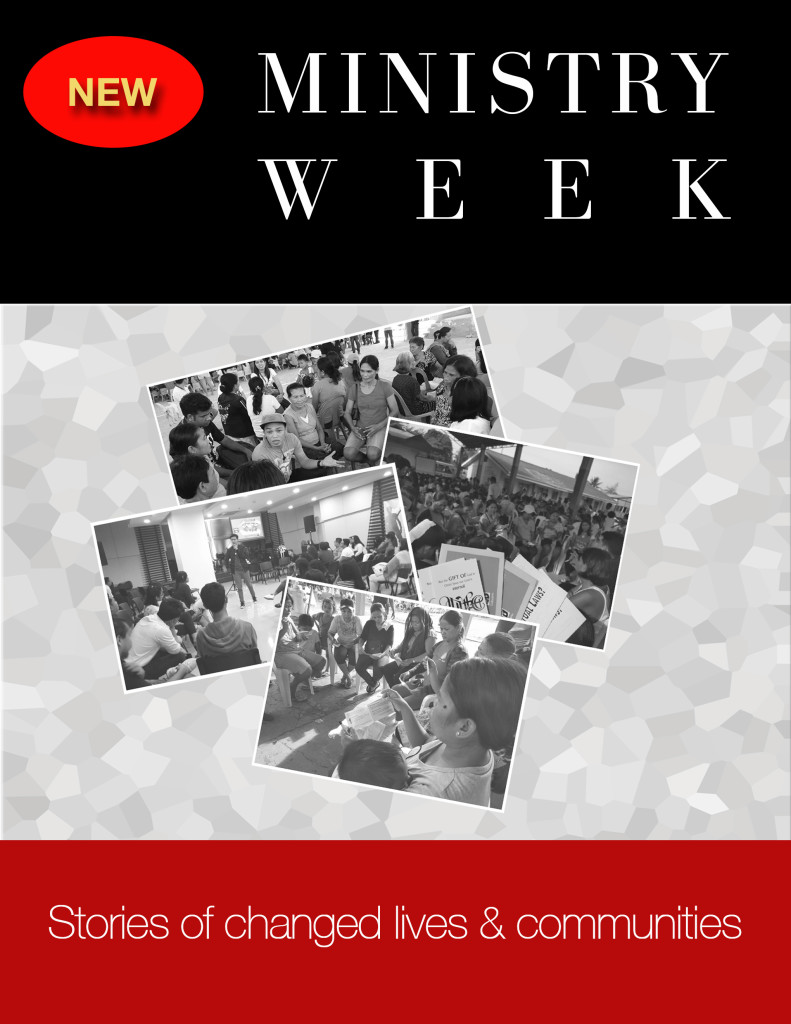 Twenty-three teams of students, faculty, and employees went to different areas in Luzon, Visayas, and Mindanao.  Read stories of God's amazing work during Ministry Week 2018.

---
Invest in Youth, Change the Future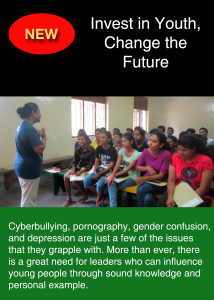 Youth today live in the digital age when everything is changing rapidly and truth is considered relative. Cyberbullying, pornography, gender confusion, and depression are just a few of the issues that they grapple with. More than ever, there is a great need for leaders who can influence young people through sound knowledge and personal example. Three such leaders are IGSL alumni Suman Dampiya and Chandrika Perera, a couple involved with the high school ministry of CCC Sri Lanka, and Dr. Paul Calamiong, Asst. School Director and Junior & Senior High School Principal at Jubilee Christian Academy (JCA), Philippines. Read More
---
Welcome our New Faculty Members!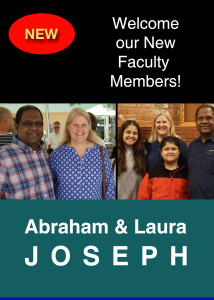 We are delighted to welcome our new faculty members, Abraham and Laura Joseph. Abraham arrived in June and is teaching in the Theological Studies Department. Laura and their children, Abigail and Andrew, arrived on Friday, July 20. Laura will be involved with the Partners in Ministry certificate program. Read More

---