---
To ensure that the mission of an organization will live on, new leaders must be intentionally mentored, the road ahead must be prepared, and the baton must be passed on.
This is what is happening at IGSL.  During the first chapel service of 2017, a new team of servant leaders was presented to the IGSL community.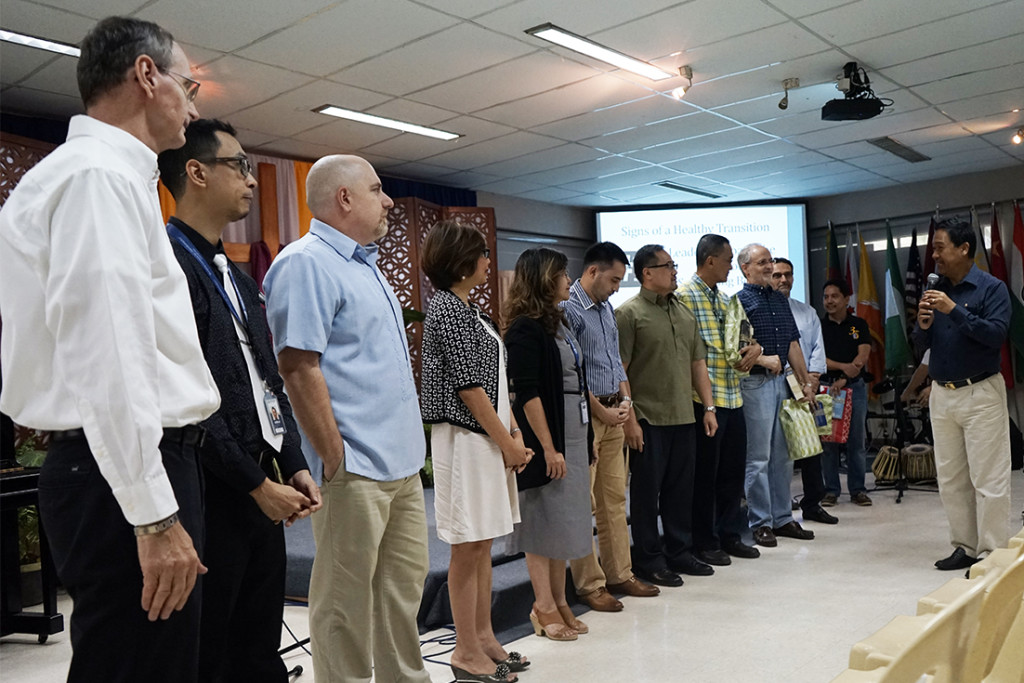 New Executive Director, Dr. Ron Gaff, shared some examples of transition in the Bible, some characteristics of transition, and the journey of leadership transition IGSL has recently undertaken.  He then honored the six out-going leaders, Rev. Eric Agustin, Mr. Seni Finau, Dr. Steve Hobson, Dr. James Huculak, and Retired Coronel. Dr. Mike Morales, for their godly, sacrificial and faithful leadership in the school since its early years.
These six men, though no longer front runners in leading, will continue to teach and mentor students, and pursue endeavors that will help move IGSL towards widening its borders and increasing its impact in society and the world.
IGSL President Dr. Tom Roxas, then went on stage and presented Mr. Kumar Aryal, Dr. Ron Gaff, Ms. Neri Mamburam, Mr. Huy Merritt, Mrs. Cynthia Roxas, Mr. Brian Virtue, and Mr. Carlo Zarragosa, as the new leaders who will continue to push forward IGSL's mission of developing servant-steward leaders.
Dr. Roxas also thanked the new leaders for accepting the responsibility of leading the school and exhorted them with one of the most important lessons he had learned as a leader—dying to self.  "When we die to ourselves, we impart life to others… Selfishness dampens our capacity to lead."
He also took time to appreciate the six out-going leaders, his co-servant leaders with whom he served for more than 30 years, and gave each one a token.
As he concluded, he encouraged everyone with the message of Hebrews 13: 7, "Remember those who led you, who spoke the word of God to you; and considering the result of their conduct, imitate their faith."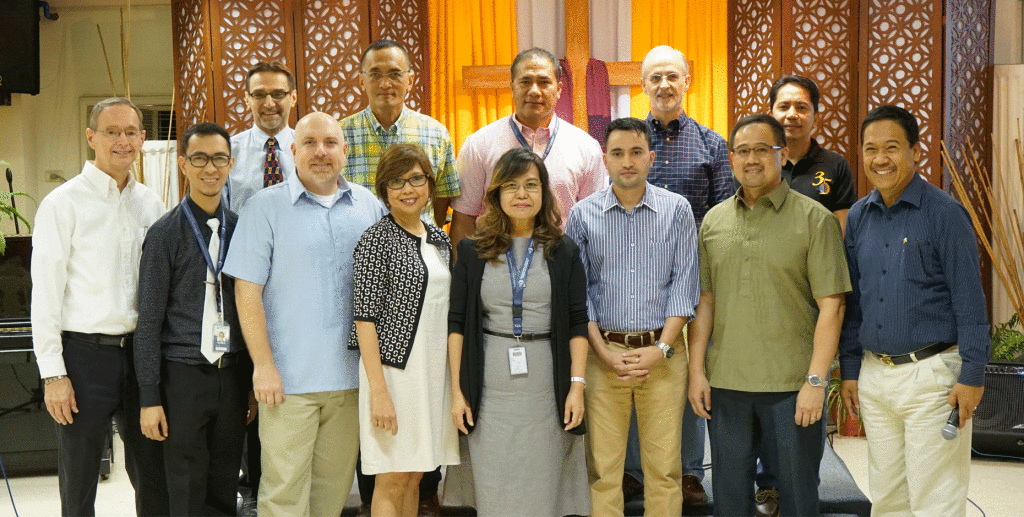 This special portion at the chapel service ended with out-going leaders, Dr. Hobson, Dr. Huculak, and Dr. Morales, praying for the newly installed leaders.
S H A R E