---

Earlier this year, IGSL signed a Memorandum of Understanding with the Philippine Marine Corps to help transform leadership in the Marines. The first leadership symposium under this program was held on August 9 at the Philippine Marines headquarters. IGSL faculty Dr. Mike Morales and Dr. Neil Mamburam led and facilitated the symposium on transformational leadership. The symposium was given the theme "Defining the Future Marines". Here is an update from Ret. Col. Dr. Morales:

________________________________________
Marines Accept the Challenge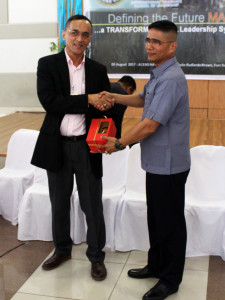 In the 1980s, an IGSL student helped Cadet Manny Salamat grow in his Christian faith at the Philippine Military Academy. Today, Major General Manny Salamat is the Commandant of the Philippine Marine Corps, the elite combat force that is at the forefront of the fighting in Marawi.
Manny is a seasoned combat veteran and has remained steadfast in his faith despite working in the worldly military environment. God has placed him in a position where he could impact not only the ongoing counter-terrorism campaign but also the lives of many for eternity.
Recently, Manny invited me and a team of colleagues from IGSL to facilitate the annual leadership symposium of the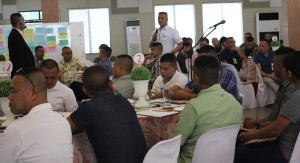 Philippine Marine Corps. It was a privilege to witness over 60 Marine Generals and Colonels accept the challenge to lead the Philippine Marine Corps towards God-centered transformation.
One can never tell where someone one shared the Gospel to might end up. Someone shared the Gospel to Manny, others helped him grow, and I came later to help him fulfill the mission that God has placed in his heart. Glory to God alone!