---

NT671 The Book of Romans: The Theology of the Apostle Paul (2 credits)
May 21-25, 2018; 8:00am to 12:00pm
Instructor: Mr. Gino Garcia
This course will walk through the theology of the Apostle Paul as espoused in the book of Romans. The theme of the book centers on the gospel. Paul is deeply concerned that his readers understand how a sinner may be received as righteous by a righteous God; and how a justified sinner should live daily to the glory of God.
In this module, the participant will learn that the book of Romans employs a basic theological pattern of atonement by God, peace with God, and dedication to God, as it weaves a theological argument from the beginning of God's work until the end. The rest of the book lays out the application of our new covenant relationship through Christ towards the practice of the law of love.
___________________________________________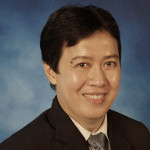 Ptr. Gino Rinaldi Garcia has been involved in church pastoral ministries for more than 15 years. In 2013, he started teaching theology courses as an adjunct professor at International Graduate School of Leadership. He also served as full-time faculty and acting department chair of the Theology and Bible Department at Febias College of Bible from 2009 to 2010. He graduated Magna Cum Laude from the Conservative Baptist Bible Seminary in 1998 with a degree in Bachelor of Church Ministry. He finished Master in Theology (Th.M.) in Theology at the Asia Graduate School of Theology, and Master of Divinity (M.Div.) in Theology at the Asian Theological Seminary. He has on-going studies in Doctor of Philosophy (Ph.D.) in Theological Studies at the Asia Graduate School of Theology. Besides teaching in IGSL, Gino serves as elder and pulpit minister at Diliman Bible Church.