---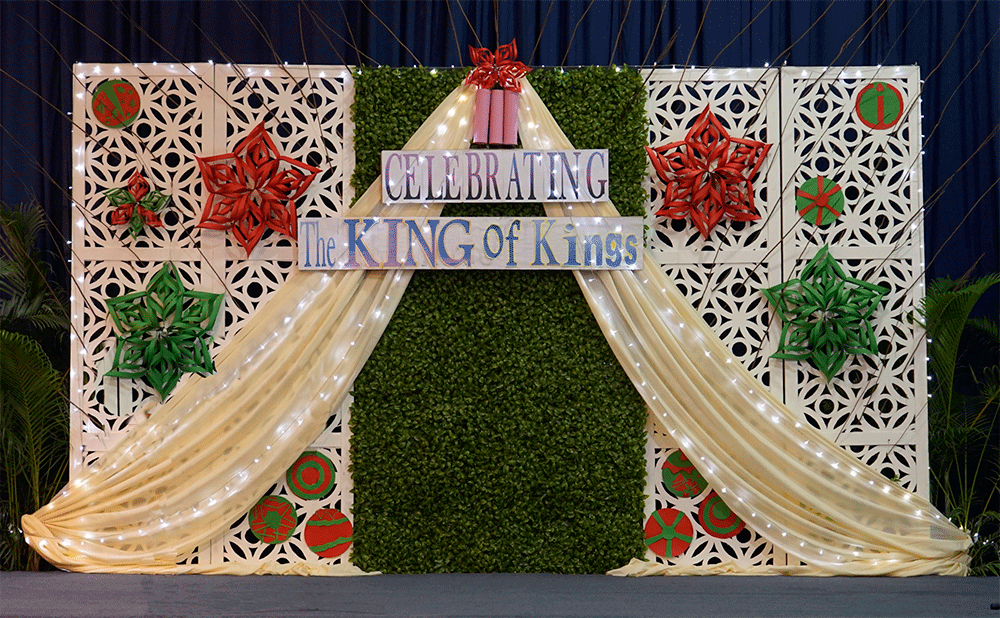 "Celebrating the King of Kings." This was the theme this year as the whole IGSL family gathered at the gym for the community Christmas celebration on Friday afternoon, December 9. The program opened with singing of Christmas carols followed by a song and dance presentation by the Dynamic Learning Center kids.
A simple yet meaningful message was given by IGSL president, Dr. Tom Roxas. He encouraged everyone to follow the example of the wise men from the East who worshiped Jesus and gave Him their gifts. He concluded his message by giving everyone a chance to list down their very own gifts to the King of kings.  His full message and ideas of what gifts we can give Jesus can be read here.
To everyone's surprise and delight, after the message, the IGSL staff performed a dance number with a video-recorded rap. Before the applause faded, another video presentation with thank you messages and a song, also from the staff, blessed and entertained the audience.
Fun and joyful laughter filled the room as everyone joined group games and watched the talent contest participated by IGSL students.  Needless to say, the event had everyone moving, clapping, laughing, and cheering.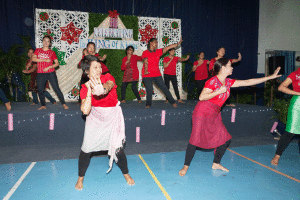 No party would be complete without food and fellowship. The program ended with cheerful goodbyes and lots of picture-taking. And the winner of the talent contest?  The award went to the Partners in Ministry students who rendered an interpretative dance and sang a Filipino Christmas song.


S H A R E