---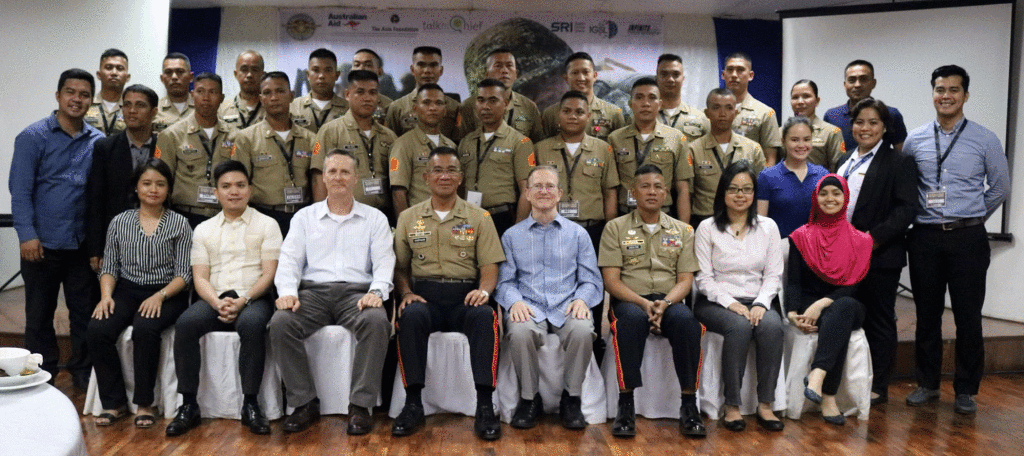 "Leaders don't only lead, they also create the system," asserts Philippine Marine Corps Captain and IGSL alumnus Vince Edward Salmingo. "If the system is corrupt, there is a possibility for the people inside that organization to get swallowed up by the system.  So it is the role of the leader to make sure that he cultivates an environment where speaking up for ethical leadership is practiced."  Creating such a system is one of the driving forces behind Salmingo's goal of developing leaders in the Philippine Marine Corps.
While taking up Master of Arts in Transformational Leadership (MATL) in IGSL, Captain Salmingo began praying for a strategic assignment in the Philippine Marine Corps in order to better serve and affect ethical leadership and competence in the Marine culture.  His prayer was answered soon after he graduated.  In July 2016, he was appointed Director of the Marine Corps Center for Leadership and Excellence.
With the help of his mentor, IGSL professor Retired Colonel Mike Morales, and a partnership with fellow IGSL alumnus Brian Alfaro, Captain Salmingo has put together the Marine Leader Development Program.  This program intends to create leadership circles in the field that will enable Philippine Marines to openly discuss leadership values, principles, and practices. "That's how we want to permeate the culture," Captain Salmingo said. "We must be transformation-oriented."
On October 25-26, Captain Salmingo and his team held their catalyst event, "LEAD OUT LOUD: Communicating Ethical Leadership in a Time of Change". With the goal of restoring a culture of excellence in the Philippine Marine Corps, he and Alfaro worked together and designed the event to have an environment where conversations and discussions on ethical leadership could take place.  One hundred officers and enlisted personnel from the Philippine Marine Corps, six IGSL alumni, and two current IGSL students participated in the event, which took place at the Philippine Navy Officer Clubhouse in Taguig.  The symposium participants had the opportunity to courageously voice their convictions concerning integrity and the importance of Christian values to the organization and the individuals within it.
Brian Alfaro, who also graduated with the degree of MATL in 2016, is the director of "Talk is Chief," a communication consulting firm.  He and Lieutenant Colonel Al MacKinnon, a consultant for Campus Crusade for Christ International's ministry to those in uniform, Military Life, served as the plenary speakers.
Captain Salmingo was happy to share that after the symposium concluded, discussions began the very next day about creating smaller "LEAD OUT LOUD" conversation groups.  These groups will give symposium attendees an avenue to put what they had learned into practice. The organizers were very encouraged to see that the event had already accomplished one of their major goals—that of catalyzing new leadership circles.  Captain Salmingo also shared that an added encouraging result was that two Philippine Marine officers expressed interest in enrolling in IGSL.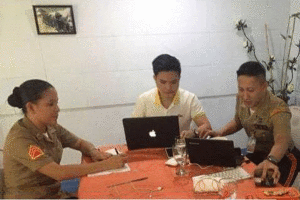 The partnership between IGSL alumni Captain Salmingo and Alfaro has just begun and it will definitely not end with the symposium.  They are committed to serve and explore together other opportunities where ethical and moral leadership can impact sectors of society, especially within the government
_____________________________________________________