---

In a world filled with hate, corruption, perversion and so much depravity, Jesus came to show God's perfect love. He lived among the unlovable, and although He had no sin, He carried our cross and paid the costly debt of our transgressions (1 John 4:10). Such is the sweet love of God. "He does not treat us as our sins deserve, or repay us according to our iniquities" (Psalm 103:10). He pursues the lost, and gives grace to the humble. He is the God of love who drives our fears away (1 John 4:18). In Him, we can live securely and love genuinely. "We can love because He first loved us." May we live our lives selflessly, showing His grace and mercy to others as He has lavishly shown us.
"Always pray to have eyes that see the best, a heart that forgives the worst, a mind that forgets the bad, and a soul that never loses faith." -Anonymous
____________________________________________________________
Be inspired to seek God and build your prayer life through our prayer journal. Click the image below to learn more about our prayer journal.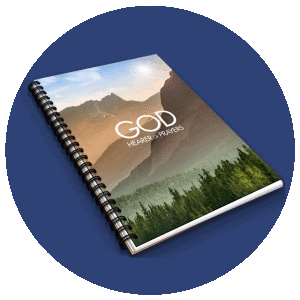 S H A R E