---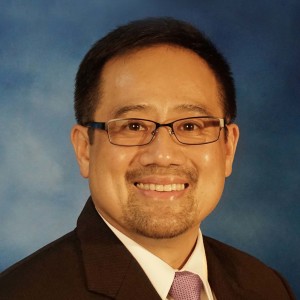 TEACHING AREAS
Systematic Theology
Bibliology
Theology Proper and Theological Anthropology
Christology and Soteriology
Personal/General Eschatology
Research and Writing Methods
 EDUCATION
Master of Divinity – International Graduate School of Leadership
BS Electrical Engineering – Oregon State University
Huy Merritt is the Director of Leadership Programs. He also teaches various classes in theology, and mentors students in the areas of leadership and ministry as Iron Sharpening Group (ISG) leader and Target Area Ministry (TAM) coach. He is also a member of the Theology Department Team and the Strategic Planning Team.
Before coming to IGSL, Huy (pronounced as "we") worked as a project engineer for two oil companies in the US for 18 years and was a Campus Crusade for Christ volunteer staff for 14 years. He joined the faculty team at IGSL in 2011.
He believes that theology should be fun and practical, and it should ignite in our hearts a passion for God.
Huy is from the USA and married to Shelley Janene Merritt. They are blessed with four children – Corrie, Drew, Karis, and Jace. He is a big Witchita State College basketball fan and enjoys exercising.
Send Message To: Huy Merritt