---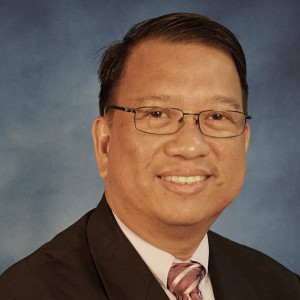 TEACHING AREAS
Asian Culture and Ethics
Theology
EDUCATION
PhD in Theology – Ateneo de Manila University (Loyola School of Theology)
ThM Theological Studies – International School of Theology-Asia
MDiv in Exposition and Teaching – International School of Theology-Asia
BS Electrical Engineering – Mapua Institute of Technology
Dr. Raymund Go has been on staff with Philippine Campus Crusade for Christ (PCCC) since 1988. He is currently the Theology Department Chair at IGSL. Aside from being a lecturer, he is a Target Area Ministry (TAM) coach, an Iron Sharpening Group (ISG) leader, and a member of the Leadership Programs team.
Dr. Go was awarded for academic excellence when he graduated from his Master of Divinity studies. He wrote a dissertation on the history of Philippine Council of Evangelical Churches (PCEC) and a thesis on the literal view of hell. He also gave a presentation and participated in discussions at congressional hearings on the Sexual Orientation and Gender Identity Bill.
He is also involved in various ministries outside IGSL. Presently, he is the senior pastor at Philippine National Police Academy – Cadet Christian Fellowship as well as a member, adviser and Bible study leader at Fire Fighters For Christ, Philippines.
He leads a Bible study group at Project O, a car repair and modification shop, and serves as a trainer at Core Speakers of Adrenaline, PCCC's ministry at St. Luke's Medical Center. Furthermore, he is the North Luzon Representative of the Philippine Association of Bible and Theological Schools (PABATS).
He is married to Lut Go, and they have two grown children, Sara Zemirah and Nathan Mishael. They live in Quezon City.
Send Message To: Dr. Raymond Go