---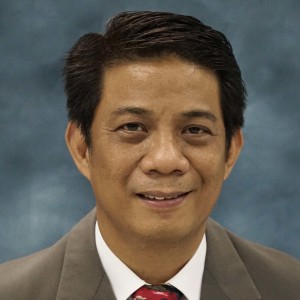 TEACHING AREAS
Preaching and Teaching
Leadership and Leadership Development
Church Planting
EDUCATION
DMin in Leadership Effectiveness – International Graduate School of Leadership (Ongoing)
Master of Theology – Asia Graduate School of Theology
MDiv in Exposition and Teaching – International School of Theology-Asia
Bachelor of Theology – Asian Seminary of Christian Ministries
Pastor Bong Baylon is an ordained minister and has been the senior pastor of Real Life Christian Communities (RLCC) since 1991. Aside from being a lecturer in IGSL, he is a producer for Global Leadership Summit Manila and the chairman of Community of Pastors, San Pedro, Laguna (COMPASS).
He pioneered RLCC as well as simple churches locally and abroad. RLCC is a community of Christian communities, which helps a specific target group or place to experience real life in Christ together with others.
Pastor Bong or PB, as he is known to many, believes that healthy leaders lead to healthy churches and organizations. He helps people lead themselves and others better so that they can experience a better life together with others. Pastor Bong is passionate about leadership because he knows leadership really matters.
He is married to Gina, and they are blessed with two sons, John David and Joseph Immanuel. They live in Laguna, a few hours south of Metro Manila. Jazz music, playing jazz guitar, reading books and drinking coffee with friends are some of the things he enjoys.
Send Message To: Pastor Bong Baylon