---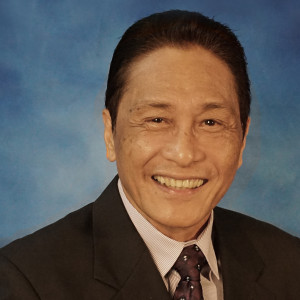 TEACHING AREAS
Leadership Studies
Biblical and Missions Studies
EDUCATION
PhD in Philippine Studies – University of the Philippines, Diliman
MA in Philippine Studies – University of the Philippines, Diliman
DMin in Pastoral Studies – Trinity Theological Seminary
Master of Sacred Literature – Trinity Theological Seminary
MA Biblical Studies – Trinity Theological Seminary
AB Economics – Far Eastern University
BS (Pre-Medicine) – Far Eastern University
Dr. Rey Taniajura has been Adjunct Professor at IGSL since 2004. He is an ordained minister with Grace Communion International and a certified fellow of Global Learning Partners. He has served as pastor for 16 years and as National Director of the Philippine Missions Association for three years.
Presently, he is superintendent of pastors and missions director at Grace Communion International, professor and program director at the Asian School of Development and Cross Cultural Studies, as well as dean and field representative at William Carey International University.
Dr. Taniajura has presented papers at different conferences around Asia, including the Asia Missions Association Conference in Seoul, South Korea, the Tokyo 2010 Global Missions Consultation in Tokyo, Japan, and the Asian Evangelical Association Missions Conference in Bali, Indonesia.
He co-authored the book A Church in Transition: The Story of Grace Communion International, Philippines, and contributed in the books, Emerging Missions Movements – Voices of Asia and Discipleship in the 21st Century.
He is passionate in teaching students in the areas of worldview change, community and national transformation, Christian discipleship, and restorative justice.
Dr. Taniajura is from San Pedro City, Laguna. He is married to June, and they have a grown son, Darryl Ray. His favorite pastime is reading and looking after their two Shih Tzu dogs, Hiro and Keiko. He also plays table tennis and chess, as well as the guitar and harmonica.
Send Message To: Dr. Rey Taniajura