---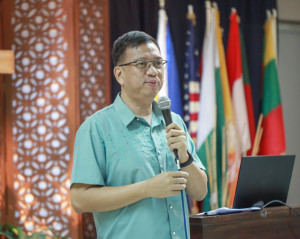 "How should Christians live out their faith?" This was the question confronted by IGSL students in Dr. Raymund Go's class, Asian Culture and Ethics.
Aptly called, "Where the Rubber Meets the Road," Dr. Go organized a symposium to be held twice for students to present their evaluation and stand on prevailing social ethics issues. The first symposium was held on August 4, 2017, at the IGSL Chapel. In this event, student-presenters and audience alike were engaged in pondering how Christians should live out their faith. Around 60 people were present. The second symposium will be held on August 11.
Putting Everything Together
The symposium enabled the students to deliver an integration of everything they learned from this class and their entire training in IGSL. They tackled issues on poverty, corruption, gender roles and equality, and capital punishment. Examining these realities closely allowed the students to evaluate various factors and perspectives, especially in situations where the Bible makes no clear stand. This is important for their development as leaders so that they can make wise, biblically sound ethical choices when facing these issues as well as in training those whom they lead and disciple.
Making a Stand
Four teams of students presented controversial ethical issues. At the end of each presentation, the groups gave their recommendations.
The first team recognized micro-financing as an effective bridge to the gospel while maintaining primacy in proclaiming Christ to people. The second team discussed the issue on bribery and extortion and said that not yielding to evil shows trust in God's power. The third team concluded "It's not wrong or sinful, but it is unwise" for women to court men. And the fourth team stated that Jesus didn't speak against capital punishment, and he submitted to authorities.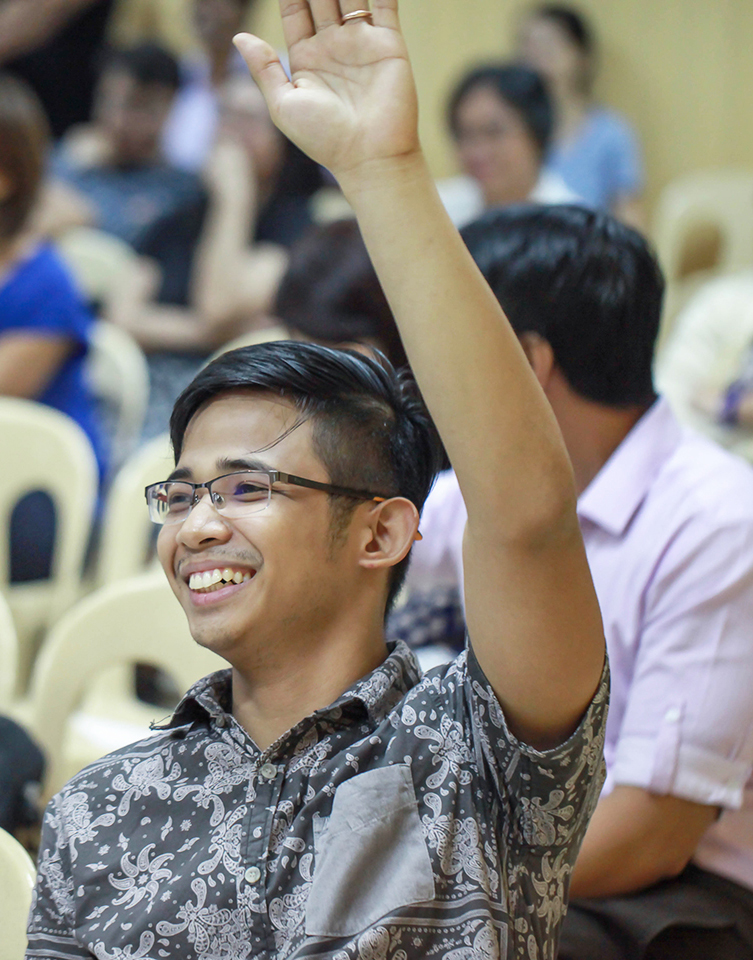 The Q & A portions further enriched the discussion and enabled the presenters to address queries which they are likely to encounter as leaders. Some attendees, on the other hand, said they too, were challenged to make a stand and tell the truth inoffensively. They look forward to the second half of the symposium on August 11.
As society becomes more and more relativistic, how do we stand firm in our convictions as God's people? We should engage the world without compromising our identity and witness as Christians. As Dr. Go exhorted, we need to be like the "men of Issachar who understood the times and knew what Israel should do".