---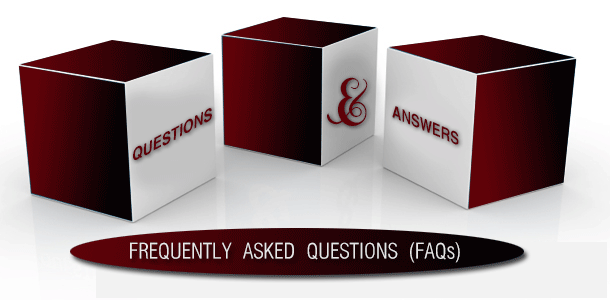 Q: When is the deadline for submission of application for school year 2018-2019?
A: For international applicants, the application deadline is January 15, 2018. For Filipino applicants, the application deadline is March 15, 2018.
Q: Where is IGSL LOCATED?
A: IGSL is located at 12 Daisy St., Sauyo Road, Novaliches, Quezon City, Philippines. It is off Mindanao Avenue, and only a few minutes away from SM City North EDSA and Trinoma.
Q: Can I visit the campus?
A: Absolutely! Just give us a call at 454-4546 to 49 so we can schedule an IGSL campus tour for you. It will take only about 20 minutes. Please look for Mrs. Grace Ordiz, the Admin. Assistant for the Office of Admissions. International applicants who happen to be in Manila need to take the English Proficiency Test (EPT) while they are here.
Q: Do you offer Bachelor's degrees?
A: No. IGSL is a graduate-level school. We only offer master's degree and doctoral degree programs.
Q: What are the requirements for admission? 
A: Please go to this page to find out what you need to prepare to be eligible for admissions at IGSL.
Q: How do I apply?

A: Application for Master's degree programs is only available online. If or when you are ready to start your application process, you may go to this link>> Welcome to the Online Application. It is important for you to read the recommended pages so you are aware of all necessary information and application requirements.
NOTE: Our downloadable application forms in PDF format are only available for doctoral degrees and Partners In Ministry. You may download application forms HERE and submit the completed forms to Office of Admissions at QCCPO Box 1495-1154 Quezon City, Philippines.
Applicants from Myanmar may get application packets from Myanmar Campus Crusade for Christ at this address:
219 Aung Thuka Lane
9 Miles, Mayangone Township
Yangon, MYANMAR (Burma)
Phone: +95 (1) 667625
Applicants from India, Nepal, Bhutan, and Sri Lanka must be aware that the Campus Crusade for Christ South Asia leadership screens prospective applicants to IGSL.
Q: Do you have a language requirement?
A: Yes. We require applicants to pass the English Proficiency Test (EPT) or the Test of English as a Foreign Language (TOEFL) or International English Language Testing System (IELTS). International/provincial applicants may contact us for info on how to take the EPT in your home country or province. Please refer to the application information sheet included in each application packet for more information on how to apply at IGSL.
Q: What are the requirements for the Doctor of Ministry (DMin) program?
A: Please refer to the Doctor of Ministry in Leadership Effectiveness section. Click HERE.
Q: How much is the tuition fee?
A: It all depends on what program and how many units you are taking. Please e-mail the Office of Admissions at admissions@igsl.asia for more details.
Q: Do you offer scholarships?
A: Scholarships are available for qualified applicants. Please e-mail the Office of Admissions at admissions@igsl.asia for more details.
Q: Do you have on-campus student housing?
A: Yes. However, residency in the 65 units and men's dormitory is limited to full-time students. Those seeking accommodations in our housing facilities may apply with the Student Housing Coordinator.
Q: What is included in each housing unit?
A: Our on-campus housing units are fully furnished. They have beds, a gas range, a refrigerator, a stand or ceiling fan, a study table, a small monobloc or wooden table, and built-in cabinets for clothes and other personal belongings.
Q: Can I bring my family with me?
A: Married men must bring their wives and their children below the age of 16 when they come to IGSL to study. We do not permit couples to be separated for long periods of time.
Q: Do you have medical insurance?
A: Currently we do not have medical insurance for our students but we have the Group Medical Assistance Fund (GMAF). The GMAF was established to help cover major medical expenses incurred by full-time international students and their families. For medical assistance coverage policies and procedures, please inquire at the Leadership and Human Resource (LDHR) office. Internationals are highly encouraged to get medical insurance prior to their arrival in Manila.